Argentine legend Diego Maradona and Brazilian legend Pele have had a long rivalry over who is the best and it has often gone to the extent to which both players have often traded insults. However, during a FIFA ceremony last year the two footballing legends buried the hatchet as Maradona called the Brazilian an "icon".
Pele was also kind in his response as he said the most important thing right now is peace. Despite the two legends exchanging a few kind words, Maradona seemed a bit upset at the ceremony where FIFA was trying to decide the player of the 20th Century.
FIFA organised an online vote which Maradona easily won but they felt the people who voted were too young and hence decided to sound out the readers of FIFA magazine and an international jury. This time Pele won and FIFA decided to name the Argentine and the Brazilian as the two greatest players of all time.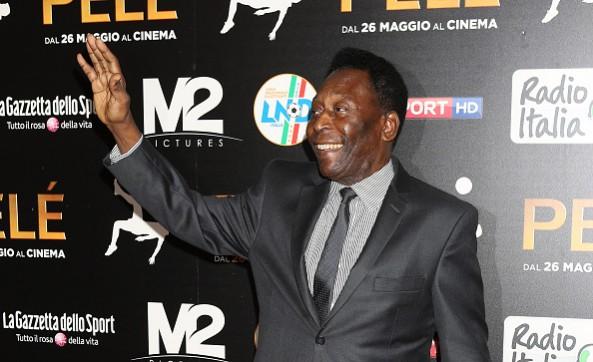 Maradona did not sit for the entire ceremony and walked out of the gala and said: "I had the vote of the people, Pele won by forfeit". That was followed by another comment in which Maradona accused Pele of letting his former Brazil teammate Garrincha "die in misery". Pele responded to that by saying Maradona was "sick".
Though the night started on a good note, things were back to square one in no time and it could be one of the reasons Maradona refused to commentate alongside him in a friendly match between Brazil and Argentina.
Maradona, who is the manager of UAE team Al-Fujairah SC, said he had prior commitments to the club and that was the reason he decided to turn down the offer. No one will really know the real reason and despite saying he has club commitments, the UAE league is already over and does not start until the end of the year.
Brazil are set to play Argentina in Australia at the Melbourne Cricket Ground on June 9 and that match will be followed by a match against Australia on June 13.