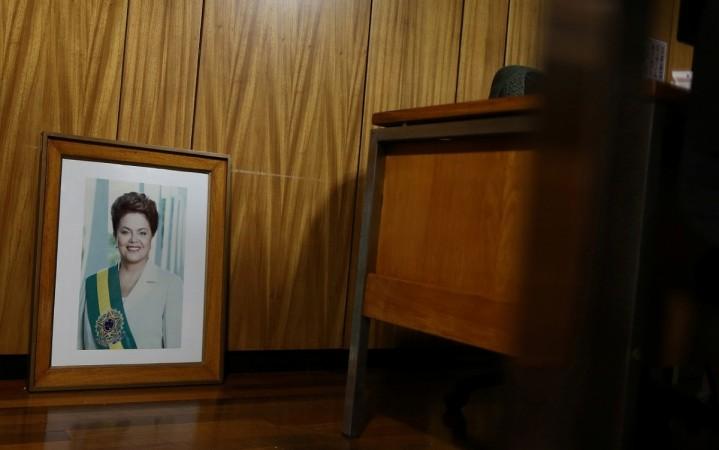 The Senate in Brazil impeached former president Dilma Rouseff on Wednesday in a 61-20 vote against her for tampering budget records before the last election. Rousseff reiterated that she was innocent and was a victim of a parliamentary coup after the vote came through.
Michel Temer, 75, who was the interim president will continue as the president until Rousseff's term gets over on Jan.1, 2019. Despite Temer being in place since Rousseff was suspended in May, there has been no stability in the scandal-hit South American country. Corruption charges against most of the top leaders of the Workers' party, the Democratic Movement party of Brazil (PMDB) and the Progressive party has crippled the country's economy.
Temer, during his first Cabinet meeting as the president, said that it was a "new era" and told his ministers to "vigorously defend" accusations that Rousseff's impeachment was due to a coup d'etat.
"We can't leave one accusation unanswered," he said during the meeting, according to BBC.
With Rousseff's ouster, the Workers' Party's 13-year rule in the country also comes to an end, and Brazilians are impatient for change. However, the current centre-right PDMB party does enjoy as little support as the Workers' Party since it is equally enmeshed in the Lava Jato scandal. Before Rousseff was ousted, Brazil was hit with massive recession and the scandal that affects the largest company in the country, Petrobras.
The PMDB, the Workers' Party and the Progressive party reportedly received massive kickbacks from state-run oil company Petrobras.
The PMDB has the toughest challenge ahead of itself to bring Brazil out of recession and clear its name from the Lava Jato scandal, which seems unlikely.
A former guerilla who had defied a dictator and was the only female president of Brazil, Rousseff and her leftist party enjoyed friendly ties with other South American nations with leftist parties at the helm. However, with her impeachment, Brazil's relations with Venezuela, Ecudador and Bolivia have soured.