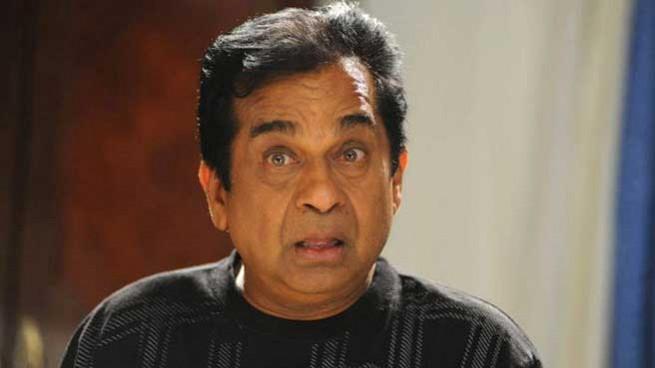 Comedy actor Brahmanandam has refuted the rumours that he would make his directorial debut and also play lead in a film in which Rashmi Ratnam appears as heroine.
It was reported that Brahmanandam, who started his career as a Telugu lecturer, was working on script and he would soon make his debut as a director with the same story. But the comedy king has put all speculations to rest, stating that he would never direct a film. "I will never ever direct a film. Hopefully that will be the end of the rumours," Hyderabad Times quoted Brahmi as saying.
Brahmanandam cleared the air saying that he was never interested in direction. "I don't want to direct. If I ever wanted to be a director, I could have done so a long time back. There is no need to take up the job at this time," the comedian told Deccan Chronicle.
It was also rumoured that Brahmanandam would play the hero in an upcoming movie and he would be seen romancing two young actress - Rashmi Gautam and Anasuya Bharadwaj in the film. The 60-year-old comedian asks who needs a hero role at this age. "Ee vayasu lo hero role enti naku," actor asked HT.
The actor entered the Guinness Book of World Records after he completed 867 films in 20 years. He has featured in over 1,076 films so far. He has several projects in his kitty and Chiranjeevi's Khaidi No 150, Nagarjuna's Namo Venkatesaya, Balakrishnaa's Gautami Putra Satakarni and Kamal Haasan's Sabash Naidu are some of his exciting upcoming projects.
He confirmed that he is writing a tell-all book, but he is not sure about how much time it would take to complete the autobiography. "I've just started. Looking back at 60 years of my life is not an easy proposition. There's plenty to recall. So it could take anything from two months to two years," he told HT.