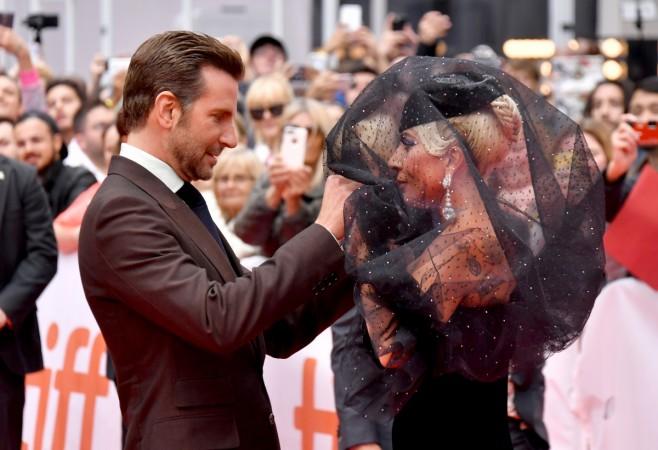 A Star is Born -- the musical romantic drama between Bradley Cooper and Lady Gaga is this year's La La Land. In his directorial debut, Bradley Cooper has tried to remake the 1937 film of the same name and the American drama movie has earned over $100 million at the box-office. In addition to this, there are many who reportedly thinks that the film may win an Academy this year.
The American musical film was in development for several years with various actors approached to play the lead inducing Tom Cruise, Will Smith, Leonardo DiCaprio, and Christian Bale. In 2016, Bradley Cooper and Lady Gaga were signed to star in the film and the former was also signed on to direct the project.
A Star is Born follows a story of an alcoholic musician (Bradley Cooper), who discovers a young singer (Lady Gaga), and eventually falls in love with her. During a conversation with W Magazine, Bradley Cooper talked about singing alongside Lady Gaga and how excited he was to share the screen time with her.
"I'm from an Italian background, and so is she. We were immediately comfortable with each other. We made a kind of deal: I believed in her as an actress, and she believed in me as a musician. I wanted there to be a meta aspect to the film, and Stefani gave me that. Also, no actress can do musically what I needed Stefani to do in 42 days of shooting: I needed plutonium. And the plutonium in A Star Is Born is Stefani's voice."
Made against a budget of $36-40million, this Warner Bros. movie has crossed over $100 million at the North American box-office and $42 million in other territories.
At the same time, A Star is Born has an approval rating of 90 percent on review aggregator Rotten Tomatoes. The website's critical consensus reads, "With appealing leads, deft direction, and an affecting love story, A Star Is Born is a remake done right—and a reminder that some stories can be just as effective in the retelling."
As per a report by Forbes, A Star is Born has reportedly cemented itself as the Academy frontrunner. As per the report, "it's now about whether another film can supplant the movie as the go-to pick. It is now essentially 'A Star is Born versus everything else.'"