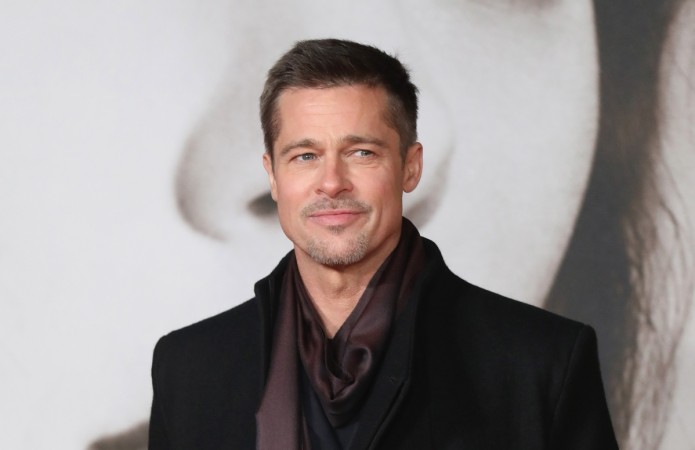 The bitter custody battle between Angelina Jolie and Brad Pitt maybe far from over, but the Fight Club actor is determined not to let it ruin his Christmas holiday.
Jolie and Pitt will face off in court on December 4 to decide who gets custody over their six children - Maddox, 17, Pax, 14, Zahara, 13, Shiloh, 12 and twins Vivienne and Knox, 10. And, no matter what the judgement, Pitt is continuing to keep the holiday spirit alive and is already planning Christmas Day with his kids.
According to a report in Hollywood Life, he is determined to make it a Christmas to remember. A source close to Pitt revealed to the outlet, "The holidays are fast approaching and Brad is overall very excited about them coming because it is all about family and he is intending to make it completely drama free and fun. He wants to make sure he gets a lot of time with all his kids because they are growing up so fast and he wants to enjoy all the experiences he can have with them. It doesn't have to be a big trip or be somewhere glitzy. He just wants to spend some personal time with them all and ring in the new year with good vibes all around," said the insider.
But, of course, Angelina will want to spend time during the holidays with the kids as well. Since the divorce, she has been increasingly focused on her duties as a mother. "Since the split with Brad the kids have become pretty much her entire focus, they're her reason for living and she is happiest when they are all with her. She's been going out of her way to take them out more because she likes to keep them busy to keep their minds off the divorce," revealed a source to Hollywood Life.
Meanwhile, Pitt and Jolie's six children have found solace in male nanny Oliver Stone during this tough time. According to a report in Radar Online, the 43-year-old actress feels she can count on him. A source said: "Oliver is particularly close to Shiloh and Knox. They're really smart kids and love finding out how things work, which is right up Oliver's alley."
"He's a bit of a geek at heart and loves teaching them new things. He not only accompanies them to cool things like robotics class, but he's also entrusted with driving them," the insider added.