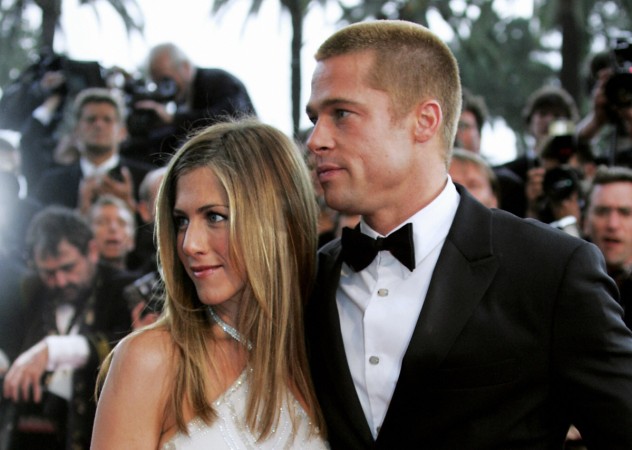 Brad Pitt and Jennifer Aniston have been haunted by reunion reports after they announced their split from respective partners in the past. And now, a new report is making rounds that the former couple is planning to get married - again.
According to a report in New Idea, Pitt wants to show his commitment to the Friends star and asked his close friend Sat Hari Khalsa to pick a ring for her. An alleged source said: "Jennifer and Brad had a commitment ceremony when they first rekindled their romance after his split from Angelina, but in recent months there's been a little tension from his partying and flirting with women on set and he's desperate to make Jennifer realise she's the only woman for him."
"Anyone can buy an expensive diamond, but Brad really wanted to give Jen a ring that had meaning, that wasn't run of the mill. Brad knows how much Jennifer loves Sat, who's highly regarded in Hollywood circles, and knew that she would be really discreet, so it was an easy choice," the supposed insider shared.
"He's not going to make the mistake of letting Jennifer go again, so he's committed to working with Sat to make a ring she can't say no to – a ring that will make Jen his wife again. They've met up a few times and had dinner recently to discuss the ring," the source went on.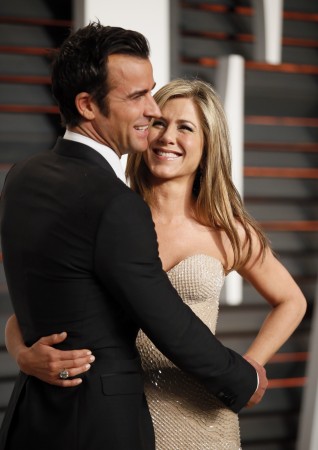 However, celebrity rumour fact-checking website Gossip Cop debunked the story and revealed there is no truth to it.
The 49-year-old actress was married to Pitt for five years before splitting in 2005. He went public with his romance with Angelina Jolie four months later. The two had six children together during their 12-year relationship, before announcing their divorce in 2016.
As for Aniston, she and Justin Theroux announced their separation in February, after just two years of marriage. The couple wed at their Bel Air home in 2015.
Meanwhile, Theroux had come to his former wife's defence in 2016 when Pitt and Jolie split. He told The Cut at that time: "There's an endless appetite for trash, apparently, though everyone would say that they don't have that appetite."
"But I think a lot of people do because people buy it. But there are bigger things to bitch about. It's shocking how much bandwidth things can take up when there are far more important things going on in the world," he added.