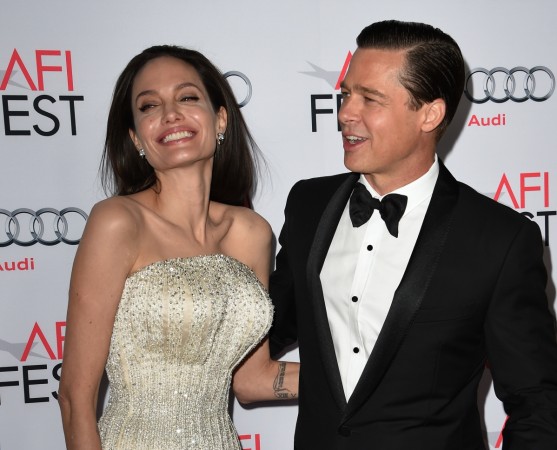 Angelina Jolie is reportedly upset over reports that Brad Pitt and Sat Hari Khalsa are dating. The 54-year-old actor was spotted having a good time with the founder of Amrit Jewelry at the Silverlake Conservatory of Music Gala hosted by Red Hot Chili Peppers bassist Flea in Los Angeles.
According to a report in Hollywood Life, the mother-of-six is heartbroken over the romance rumours. A source said: "Angelina is rocked by the rumours of Brad dating someone new. She does not like to hear about it and would rather not know about Brad's personal life after their split.
"She is always surprised by how devastated she feels when she sees or hears about Brad with another woman because it is a reminder to her that she is not yet over him," the insider went on.
"Angelina loves to think that she has moved on from Brad and has healed from the trauma of their split, but then she gets emotional whenever she learns about him spending time with someone new," the source shared. "Whether the rumors are true or not makes no difference to Angie because it is still clear to her that she still has feelings for her ex. This latest rumor, is another painful reminder that she still misses Brad."
Meanwhile, in a podcast interview with The Hollywood Reporter's Awards Chatter, the 43-year-old actress, who filed for divorce from the actor in 2016, revealed how she truly believed that working with Brad in their last on-screen movie would have helped their marriage.
"We had been working together and we worked together well. I wanted us to do some serious work together. I thought it would be a good way for us to communicate. In some ways it was, and in some ways, we learned some things," she said.
"But there was a heaviness probably during that situation that carried on and it wasn't because of the film. It was something that we were dealing with. Things happen for different reasons, and things...why did I write that exact piece? Why did we feel that way when we made it? I'm not sure," she shared.