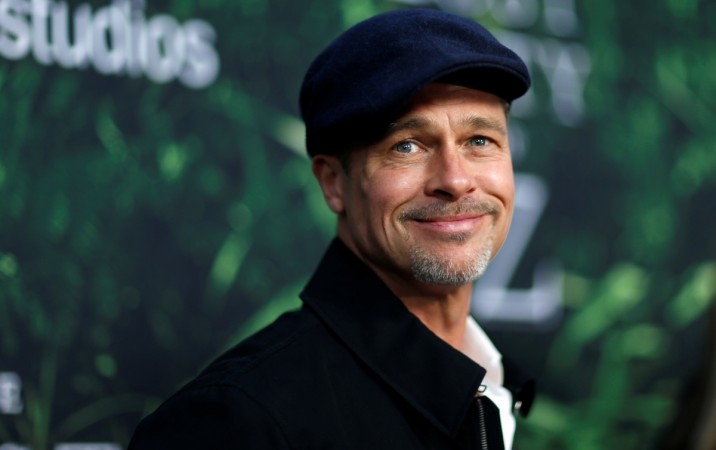 Jennifer Aniston and Justin Theroux have called it quits after two years of marriage. The Hollywood couple announced their separation through a joint statement on Friday.
"We are two best friends who have decided to part ways as a couple, but look forward to continuing our cherished friendship," read the statement.
Soon, Internet started talking about Aniston's reunion with her ex-lover Brad Pitt. Social media platforms started getting flooded with messages urging the former golden couple to reunite.
"What if Jennifer Aniston and Brad Pitt start dating #dead #JenniferAniston #BradPitt," read a tweet.
"Brad Pitt and Jennifer Aniston are getting back together. I called it first. #JenniferAniston," wrote another social media user.
However, the Allied star seems to be not ready to rekindle the romance with the Friends alum.
Also read Angelina Jolie 'using' her kids to ruin Brad Pitt's reputation?
"Brad knows it's difficult for anyone when they go through a separation, but he's not happy that his name will be linked with hers again in all the coverage of Jen's separation," a source told HollywoodLife.com.
The insider said the 54-year-old actor was still not ready to reunite with Aniston. Although the father of six knows he will be linked to all the stories about Aniston and Theroux, he will be trying his best to avoid it.
"He'd love to be far removed from it, but he knows he will be in the center of the tornado and he will do his best to avoid it and not address it," the source said.
The insider also said that Pitt knows that it is "impossible" to rekindle a romance with Aniston in the near future. So, he just wants to lead a normal life.
"He also knows that will be impossible. He just wants to get back to a normal for him and he knows that with the separation on everyone's mind and the connection people are making with him that it won't happen anytime soon," the source said.
A section of social media users is also against the idea of a reunion between Pitt and Aniston. They feel Angelina Jolie's former lover does not deserve to be with the Friends alum.
"People are rooting for Jennifer Aniston to get back together with Brad Pitt? The man who cheated and left her for another woman??" read a tweet.
"I swear if Jennifer Aniston takes Brad Pitt back I will PUNCH her in the face and she will thank me later," wrote another Twitter user.
"In case you all forgot: Brad Pitt fell in love with another woman and begun a relationship with her while he was still married to Jennifer Aniston. He left her to be with someone else. Why would anyone want her to get back together with him?" read the next tweet.