The wounds are still fresh when it comes to Brad Pitt and Angelina Jolie. While the estranged couple are rumoured to be dating new people — Pitt is reportedly with 21-year-old Ella Purnell and Jolie has been linked to a Brit businessman — the Allied star feels Jolie will not have a successful marriage if ever she does get married again.
Source close to Pitt told Hollywood Life the hurt actor believes this will not be last of the strained relationships Jolie will encounter in life. Apparently, he believes the actress' fourth relationship will also fail.
Also Read: Oh boy! Have Angelina Jolie-Brad Pitt kids 'gone wild' since their split?
"Brad is doubtful Angelina can have a successful marriage after theirs failed. Brad knows firsthand how incredibly unique and challenging it is being in Angelina's family. Brad gave it everything he had and is disappointed they could not stay together," a source has claimed.
Not badmouthing the actress, the actor's source clarified that it is because she is a dedicated mother; the new man in her life will find it difficult to fit in.
"Brad knows what a dedicated mother Angelina is and how hard that can be for even the strongest men to deal with in a relationship. Brad understands that the best, most healthy and lasting relationships need lots of compromise so whoever has a shot at marrying Angelina will need to give up a lot to fit into her challenging lifestyle," the insider shared.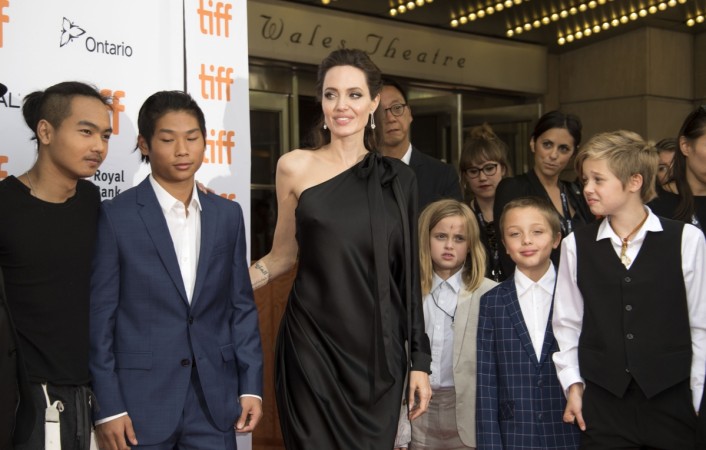 Apparently, Brad also feels that the "right" guy might not exist. "Brad feels that while he wishes her the best, after several failed marriages for Angelina, the right guy for her might not exist," the grapevine adds.
Readers, what do you think, will Angelina find a "right" guy? Who do you feel is her "right" match? Let us know in the comments below.