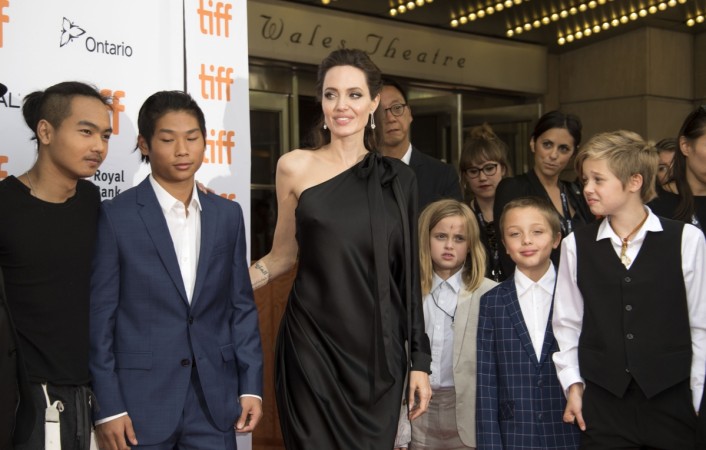 While it is known that the Brangelina split has had an immense impact on Brad Pitt and Angelina Jolie, their children seem to have been affected severely as well.
Although the couple hasn't discussed the kids' reaction to their split in depth, it goes without saying that they aren't in a great state of mind.
A new report suggests that the couple's children – Maddox (16), Pax (13), Zahara and Shiloh (both 11), and Knox and Vivienne (both nine) – have "gone wild", and Jolie is finding it increasingly difficult to handle them.
Also Read: WHAT! Angelina Jolie secretly getting married again and Brad Pitt has NO CLUE about her wedding number 4?
Sources close to the actress claim the kids have been acting out and fighting with each other for a year now.
"They've always been a handful, but they've taken it to the next level. They miss their dad desperately, and Angie's on such a guilt trip that she's not disciplining them. She doesn't like to set rules anyway, so there's lots of screaming and door slamming," the insider told OK! Magazine.
The actress jas of late been seen spending more time with the children. She has even taken them on shopping trips.
Referring to these outing, the informant claimed Jolie is "trying to cheer the kids up with shopping trips and fancy toys, but it's not helping. She's trying hard to be a supermom and keep everybody happy, but what the kids could really use is a little tough love."
Although a divorce leaves a huge impact on children, Gossip Cop clarified that Jolie-Pitt's children are not behaving as stated by OK! The site debunked these claims and said these allegations are fake.
More recently, even Jolie spoke to New York Times and said the children are "getting better."
She said: "They really help me so much. We're really such a unit. They're the best friends I've ever had. Nobody in my life has ever stood by me more."
The actress has mentioned in the past that she acts as a support system to her children.
Discussing the aftermath of the split, she admitted to crying in the bathroom rather than in front of her kids because she didn't want them to see her in that state.