Brad Pitt will reportedly get to spend the holiday season with his children. The Fight Club star is apparently making all the preparations to invite his brood to his house.
A source told Hollywood Life: "Brad will have time with his kids over the holidays, they will be with him at his home in Los Feliz. He's been preparing for the holidays, getting his house ready and he seems to be in very good spirits."
"He's always been the go-to in the family when it comes to cooking holiday meals and the kids love his cooking so he'll be making all their favorite foods when they come over, he's going to go all out to make it a great holiday for him and his kids. He wants to make special new memories with them," the insider added.
Adding on, it was previously revealed that Angelina Jolie wants to surprise her kids with a Thanksgiving dinner by inviting Pitt to her place.
Another source told the website: "Angelina wants to surprise the kids and have their father over for Thanksgiving dinner. Angelina knows the kids would love Brad to be there for the special day... She would love to recreate that bonding time for her kids."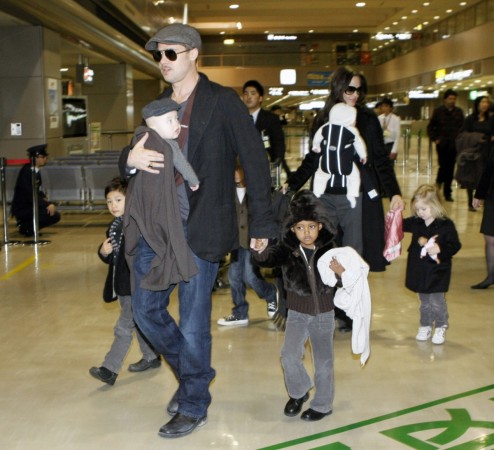 Meanwhile, in 2017, during an interview with GQ, Pitt revealed that his priority is the children, after their split. He said: "Family first. People on their deathbeds don't talk about what they obtained or were awarded. They talk about their loved ones or their regrets—that seems to be the menu. I say that as someone who's let the work take me away."
"Kids are so delicate. They absorb everything. They need to have their handheld and things explained. They need to be listened to. When I get in that busy work mode, I'm not hearing. I want to be better at that," he added.
Adding on, Pitt and Jolie will face a judge to determine who wins custody of their six children. The Oscar-winning actress has sought sole custody, while the 54-year-old actor is seeking joint custody. The trial is reportedly set to commence on December 4.