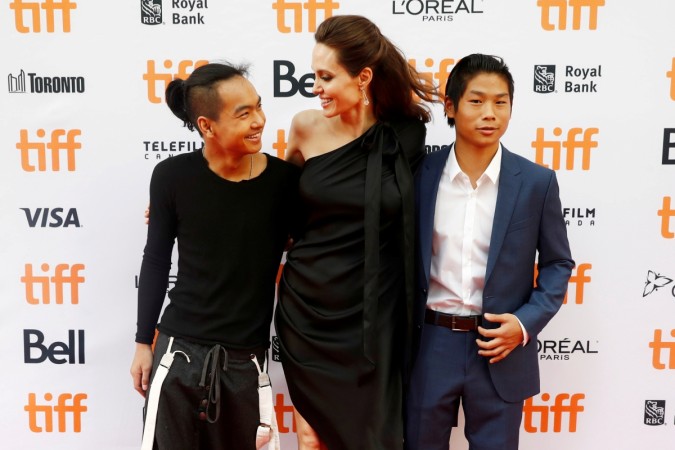 Angelina Jolie currently holds custody of her six children and she is giving her all to make sure she wins the best mother of the year award. Recent reports have alleged that the actress will do "just about anything" to make sure her children choose her over Brad Pitt amid the ongoing custody battle. But, according to HollywoodLife, a source close to Angelina told that the actress does pamper her kids but she also makes sure they do not get spoiled by it.
The source told the media outlet that the Maleficent actress has taught her kids to be humble and down to earth. "As far as them becoming spoiled brats, that's not a realistic accusation or worry because Angelina works tirelessly to make them citizens of the world."
"They're all keenly aware of the struggles facing the less fortunate because they've seen it firsthand," said the source.
The Salt actress apparently works day and night to make sure that her kids do not become spoiled brats. She wants them to be well versed with everything happening around the world. "They've visited war zones and poverty-stricken countries. These are not kids that are living the typical sheltered lives that most children of Hollywood stars experience. Angelina has always put a big focus on building their empathy. They learn humanitarianism alongside her."
The source goes onto say that "These are six kids that are being brought up to want to make a difference in the world," our source added. "They're far from spoiled."
While promoting her new film First They Killed My Father, Angelina opened up about her divorce with Brad and claims that Brad is wonderful with the kids. "We are focusing on the health of our family. So we will be stronger when we come out of this because that's what we're determined to do as a family. We will always be a family. Always."
The 43-year-old stays unaffected by the rumours and is concentrating on keeping her children healthy and happy.