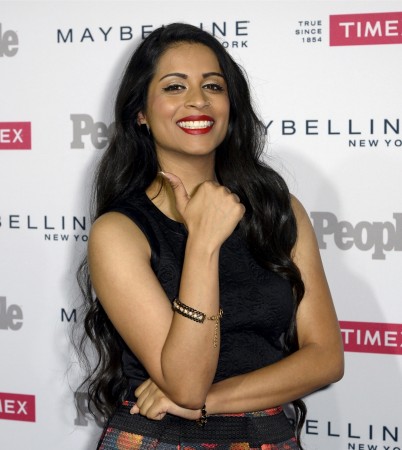 On the occasion of International Women's Day, popular Canadian based YouTuber Lilly Singh, aka Superwoman, began a propaganda called Bra Toss Challenge. After the YouTuber uploaded a video explaining the rules of the challenge, the first celebrity to oblige and support the campaign was Fast 8 actress Charlize Theron.
Uploading a video on her Instagram account, the actress called out Superwoman for her amazing initiative. Following the steps instructed by the YouTuber, Theron is seen "tossing" a black bra and nominated comedian Chelsea Handle and actress Aisha Tyler. The video is captioned: Ladies, let's #bratoss in support of each other this #internationalwomensday!@ctaop exec director Ashlee, @aishatyler @chelseahandler #girllove @iisuperwomanii
Also Read: The Fate of the Furious trailer: Will the new Fast 8 trailer break another record? Here's where you can watch the trailer
The video was later shared by Singh on her account as well. The video has been watched over 877,000 times.
But what is the Bra Toss Challenge? Started by Singh, under her initiative Girl Power, the Bra Toss Challenge is basically tossing your bras to show support to women world over. The 28-year-old started this unique trend to also raise awareness for women's rights on March 8.
Posting a video and commencing the trend, Singh inspired women to join in. She said: "I wanna take a second to recognize and appreciate all my fellow sisters around the world. You make your voices heard, and you make me proud to be a woman. I'm not just talking about one type of woman, nah. I'm talking about every type of women. Every shape, size, color, with any sexual orientation and any religious beliefs."
Ever since she has posted the challenge, actresses and Instagrammers from different countries, age groups and sizes are participating in the challenge. Check it out!
While Theron is one of the first actresses to promote the cause, one has to wait and watch to see which other celebrities will join in. Apart from popular YouTube artists, it could be expected that Priyanka Chopra could also participate in the challenge, given that Singh and Chopra are good friends.
If you'd like to participate in the trend, here are the rules: