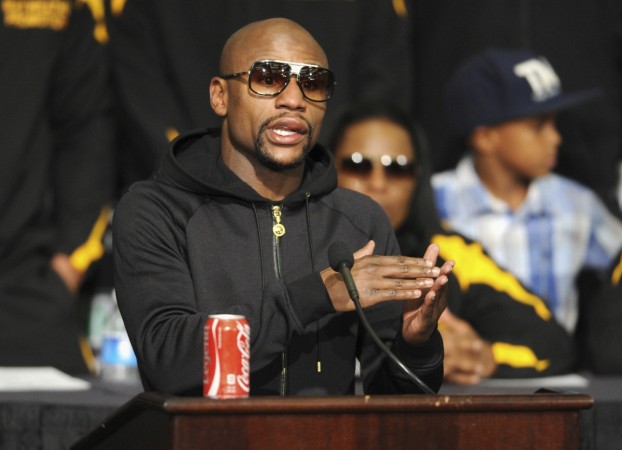 Juan Manuel Marquez is one of those few boxers who has faced both Manny Pacquiao and Floyd Mayweather, and hence knows the strategy of both the boxers.
So when he talks about the bout scheduled for 2 May at MGM Grand in Las Vegas between Pacquaio and Mayweather, one is forced to pay special attention to him as his words carry special weight.
Marquez believes that the American is a technical fighter and can make the fight a boring one as well. "Floyd's style and technique has given him 47 wins, so why take a risk in the biggest fight of his career. Floyd is a technical fighter who can make it a boring fight if that suits him," Marquez told ESPN Deportes.
But compare that to the Filipino, who is a Southpaw and an aggressive boxer. He is very quick on his feet and moves from here to there inside the ring in a matter of seconds. How will Mayweather counter his speed remains to be an important question.
Mayweather has already started his training and there were reports, which suggested that the American knocked out his sparring partner with a body shot.
On the other hand, Pacquaio's camp has been trying to get such sparring partners, who fight the same way as Mayweather.
As far as Marquez is concerned, he feels it will be a quiet fight for the American. "But I think for me, in terms of the fight, if it can be a quiet fight for Floyd - he's going to take that and look to get a clear decision," he said.
In such big fights, it is not about the record one possesses in his career -- where Mayweather may have an impressive one -- but also the psychological condition. Both the boxers with their respective trainers will no doubt come into the fight in perfect shape.
"The height difference was noted (when they were together at the presser), but in these kind of fights, height and strength is not a big difference. Most importantly is who has the better mind in fight, who launches the attacks better, and uses their defense better, which Floyd Mayweather know how to do well and Pacquiao must improve on."
The Mexican professional boxer has fought the Filipino four times in his career, and defeated him in 2012, but before that Marquez had lost twice and drawn once. But Marquez has fought Mayweather just once, a bout he lost.