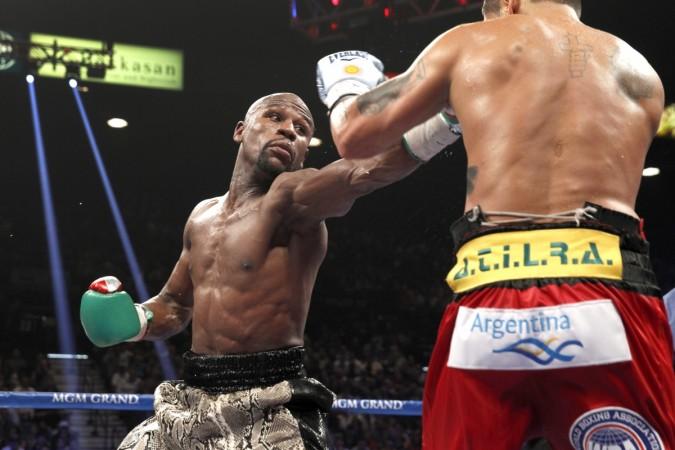 People involved in the sport of boxing might be debating as to whether Floyd Mayweather and Manny Pacquiao can still fight the way they used to during their prime days, but former world champion Roy Jones Jr. feels that Mayweather is an even more dangerous boxer now than what he was few years ago.
The mega fight between the American and the Filipino has been scheduled for 2 May at MGM Grand in Las Vegas and is also expected to be the richest sporting event in the world. Such has been the anticipation for the fight that it has been termed as the 'fight of the century'.
"The fact that he can't do things at 38 that he did at 28 makes him more dangerous," Jones said to CBS Sports.
"He's always been a great puncher, but he's never had to use it because he was so much better than everyone skilfully, and he had so much athleticism that he hasn't had to depend on his punching power."
Mayweather has had an impressive career so far, where he has not lost a single bout in his professional career, while Pacquiao has lost five bouts till date.
Many experts consider that the American has never fought any boxer like the Filipino in the past, hence Pacquiao could prove to be Mayweather's biggest test so far in his illustrious career.
Jones feels that Mayweather will use his power against Pacquiao.
"Pacquiao may think he'll be able to outwork him and not worry about (Mayweather's) power because he hasn't had to use it. Now that he's gotten older, he will use his power and that is going to be a bigger problem for Pacquiao."
Pacquiao is said to be very fast, who moves from here to there in a matter of seconds and to add to it, his aggressive punches, Mayweather will not find it easy against the southpaw boxer.
With so much of pride at stake for both the boxers, they would not leave any stone unturned as well in the build up to the mega fight. Both the boxers have been undergoing some serious training with their respective trainers to get in perfect shape for the 2 May bout.
Though, one has to concede that the boxers might have become slower, but with experience gained over the years, they must be mentally very tough, which is very important in a physical sport like boxing.