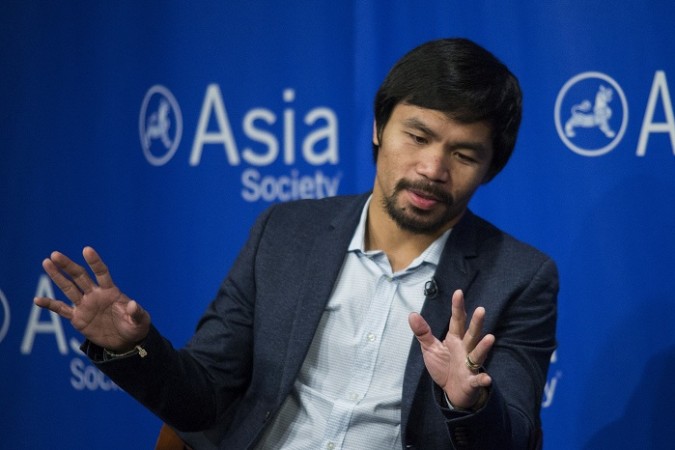 The proposed fight between Manny Pacquiao and Amir Khan, which was scheduled for April 22, has been called off after an unnamed investment group, who wanted to get the fighters to the UAE with a promised $38 million, failed to deliver.
Also read: A new generation of boxers striving to become the next Vijender
Both Pacquiao and Khan had announced, via their twitter account, that they would be fighting each other next month, but Pacquiao's boxing promoter Bob Arum was confident from the beginning that the bout would never happen.
"When they contacted me, I told them it was pie in the sky, that this is crazy, it's not going to happen. Manny wanted to roll the dice. He rolled the dice and it came up snake eyes. If something is too good to be true, it's too good to be true" Arum told the Los Angeles Times.
The Filipino boxing legend was initially set to fight Jeff Horn in Australia, but instead decided that he wanted to fight Khan. And now Pacquiao's manager Michael Koncz is on his way to the Philippines to deliver the bad news to the boxer, who is desperate to fight again.
While the fight has been called off for now, Arum said that the two could still clash in November, but he still has major doubts over if it will ever happen. Arum has offered Pacquiao a new fight which could happen in July and is waiting for the boxer's response. He did not mention the name of his possible opponent.
"UAE would not happen until November, if it happens at all, but I doubt it will," Arum added.
"That deal is done for now. [Pacquiao and Koncz] were talking to the wrong people. Michael is on his way back to meet with Manny but it's kaddish for the UAE deal. It's dead.
"I'm talking to him about another proposal for another fight, not Khan. Khan won't be Manny's next opponent."