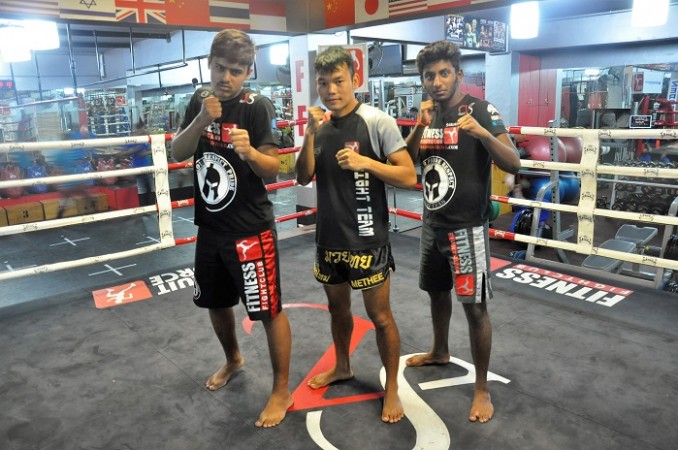 In the land of cricket -- India – other sports are always been left in the background, but things are gradually changing with non-cricketers performing and inspiring youngsters to take up different sports.
Pugilist Vijender Singh is one such sportsperson, who has inspired the youth of the country to take up the sport, bring glory to the nation in the Olympics, and achieve greater things.
The scene in India is changing, slowly, but surely. More youngsters practice the sport of boxing with the hope of making it big in the international arena. With training centers well-equipped, youngsters have dreams of becoming boxers, and may be if possible, follow in the footsteps of Vijender, who has brought laurels to the country.
Vijender did not become an overnight sensation and practiced rigorously for long hours, and the Haryana boxer has lifted the spirits of young boxers as well. Working president of Haryana Boxing State Association Kunal Karan Singh, told International Business Times that the youth have found an idol in the form of Vijender and all want to become like him.
"He is a role model, not only for boxers, but also for others in the sports fraternity. He is one of the best role models for the youth, who have been inspired and want to become the next Vijender. Vijender has been a winner in both amateur and professional boxing. However, one needs to understand, that lot of practice is required to reach to his level," Karan said.
Young boxers are increasingly influenced by the success of Vijender, who initially earned a name and fame representing India, placing the country on the sport's global map. The youngsters are hooked to their television sets when Vijender fights, and it is always a learning curve for them.
When Vijender defeated Francis Cheka in front of a jam-packed star-studded audience in New Delhi to retain his world title, it inspired a new generation.
Sanjay Delan, a young boxer who trains at the Fitness Fight Club in Bengaluru, watched that bout on the tele, and also wants to become like the Haryana man.
"I also want to become like Vijender, win titles. If he can reach such heights in boxing, I can also achieve such glory for the nation and myself, but for that, I need to practice more and put in all the effort to excel in the sport," Sanjay said.
The youngster and his trainers and support staff are taking good care to make sure he fulfils his dream. With a surge in interest in boxing, the club has equipped itself to meet the demands of young boxers.
They have also hired a boxing trainer Methee Panghinfonpoonpeom, from Thailand, and he has already spotted some major difference between young boxers in India and Thailand.
"Most of the kids in Thailand and many other countries start training from a very young age, but that is not the case in India. However, there is no dearth of skill in the youngsters here, who are always very excited to learn new things. They have the skills and interest, but they need to be pushed to another level to fight and become a star in boxing." Methee said.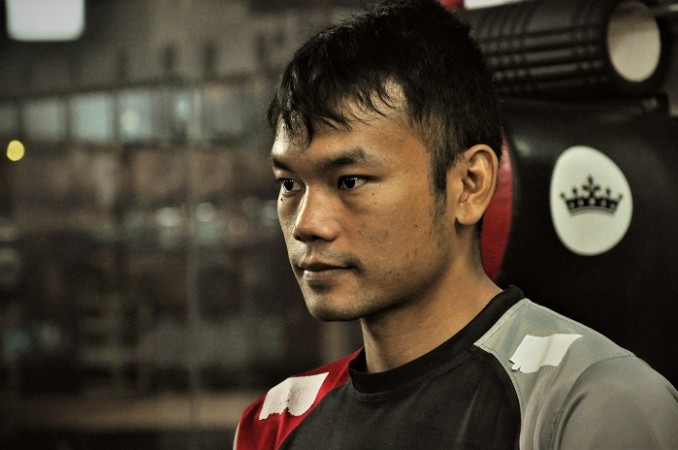 After receiving training from Methee and his coach Austin Prakesh, who is also his uncle, Sanjay has become even more competitive. There is an air of confidence in his movement inside the ring, his techniques have become sharp. Sanjay, initially, used to be scared of getting injured while fighting against other boxers. He has passed that fear factor now.
However, it is not only about boxing. Sanjay, who is in his tenth standard, has to give attention to studies as well. Sanjay has a clear idea on his mind - become a top boxer of India, and the world eventually. Like Sanjay, another fighter, Akash Gowda form Fitness Fight Club is keen to take his boxing skills to another level and try to establish as a quality boxer.
Akash has also been inspired by Vijender after watching his fight. Now-a-days when he watches Vijender's fight, Akash watches the bout carefully, and tries to learn from his actions on the TV.
"I sometimes get some important techniques and ideas from Vijender. I want to achieve what Vijender has in his boxing career by representing India in the Olympics first. And if things go according to plan, fighting pro will be great," Akash said.
The more Vijenders India produces, the better it is for Indian boxing.