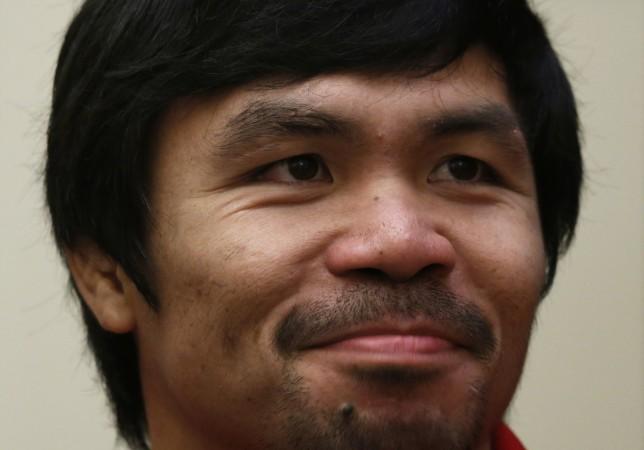 Floyd Mayweather vs Manny Pacquiao clash was first expected to take place on 13 March 2010, but the deal broke as the Filipino did not agree to the American's demand for Olympic-style drug testing.
When it was announced that Mayweather-Pacquiao fight would take place on 2 May 2015, the whole world was excited about the bout, which has also been termed as the fight of the century. Boxing fans around the world prayed so as to not meet the same fate as that of 2010, as this could prove to be the last chance for boxing fans to see two modern great boxers face to face inside one ring.
Mayweather is 37 years old and Pacquiao is 36, so it would be difficult to see a Mayweather-Pacquiao clash in the future, if the 2 May fight gets cancelled.
This fight at MGM Grand in Las Vegas might not happen as well, for the negotiations have been dragging on and on and nothing concrete has come out of it.
With Mayweather's allegations that the Filipino has been using performance enhancing drugs, Pacquiao is even open with any drug test and even included a $5 million fine if one of them is tested positive for drugs.
This contract provision reflects Pacquiao's confidence.
"I've no problem with drug testing. In fact, in the contract, I was the one who suggested the $5-million fine if one is tested positive for drugs. I was the one who inserted that because that's needed," Pacquiao told reporters at the House of Representatives in Filipino, as quoted by philstar.com.
The Filipino stated that the deal for the fight is almost done.
"The negotiations are almost done. Let's wait for them to announce the fight. We've agreed with the terms and conditions," he said.
But, how would boxing fans around the world believe the words, "almost done" as it has only been stated to be fake or a rumour later.
In the recent past, Pacquiao's promoter said the TV deal between HBO and Showtime had been agreed, but Showtime boss later disagreed to it.
Just recently, it was reported by the Sunday Telegraph that the Filipino has agreed to the contractual agreements with the American set to agree upon the mega $250 million (£162 million) deal.
"Manny has 100 per cent signed his side of the deal," the source told Telegraph Sport. "It is now over to Mayweather to close the deal and announce the fight."
So, people around the world were waiting for Mayweather to agree to the fight and announce it officially, but it never came and Mayweather even claimed that neither of them have signed it and was only a speculation and rumour.