British boxer Amir Khan will donate a pair of his boxing shorts worth £30,000 ($ 47024) to help rebuild the Army school in Peshawar that was destroyed by Taliban militants during Tuesday's attacks.
The 28-Year-Old boxing sensation, who is of Pakistani heritage, told BBC that he was deeply affected by the horrifying Peshawar school attack, which resulted in the death of more than 130 children. "It was just very sad to see innocent kids being killed," Khan said, before adding, "I'm going to be donating them (the shorts) towards what happened in Pakistan. I want to rebuild the school and strengthen the security over there".
Khan, who became a father in May this year to daughter Lamysa, was affected by the young lives that ended on the fateful day of the Peshawar attack.
Khan related, "We are very lucky in England, we have good security and I will be able to send my little girl to school and know she will be fine, but in Pakistan you cannot do that... They send the kids outside the house and do not know if they are going to come back. It's very sad to know that."
On 16 December Khan had tweeted, "My prayers go out to the families of the young beautiful children lost in attack #Peshawar I am praying for you."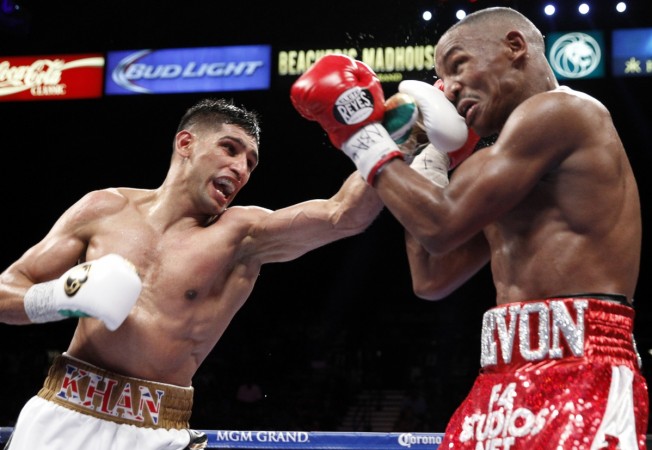 The British boxer had worn the shorts, along with a 24-carat gold waistband, during his match against Devon Alexander in Las Vegas on Saturday, 13 December, wherein he defended his WBC silver welterweight title.