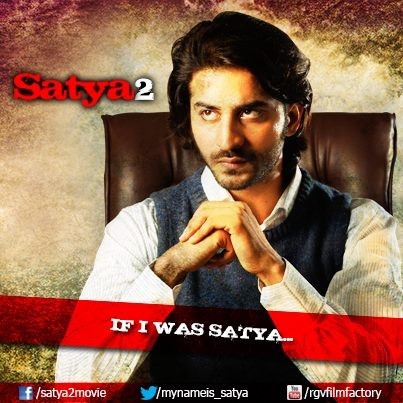 Ram Gopal Varma's "Satya 2" opened miserably at the domestic box office. The crime thriller has raked in around 60 lakh on opening day in theaters across India.
The negative word of mouth, not-so-good reviews from critics and fewer promotions from the team has affected the business of the film at the collection centers.
"Satya 2" also faced competition from Bollywood and Hollywood's big films "Krrish 3" and "Thor: The Dark World" respectively.
Delhi, Mumbai, UP and Punjab performed their best compared to the rest of the India.
The opening weekend collection of the film is expected to remain dull because of negative word of mouth.
However, Amitabh Bachchan, who had worked in Varma's disastrous film "Aag" was all praise for the film.
"A quick visit to a 'party' organised by Ram Gopal Verma, which has to be historic in concept because he never goes to one and never gives one... but he wanted me to be present for the introduction of his new film 'Satya 2'... and may I say it was most impressive... an entire new cast and an entire new thought on the story... all the young talent looked and were seen to be doing well... I wish them all success..." wrote Big B on his blog.
But the film was slammed by critics upon its release. The film is said to be the sequel of blockbuster flick "Satya" but the director denied the report saying that there is no connection between the films.
"It is by intent because if Satya was the story of a man who came in 1998 and got shaped by the conditions of the existing underworld, then Satya 2 is the story of another guy called Satya who comes in 2013 to reinvent the underworld. The title is due to the similarity in themes. The film was never meant to be a sequel per se," Varma told Bollywood Hungama.
The film which revolves around the concept of underworld features Puneet Singh Ratn, Anaika Soti, Aradhna Gupta, Mahesh Thakur and others.