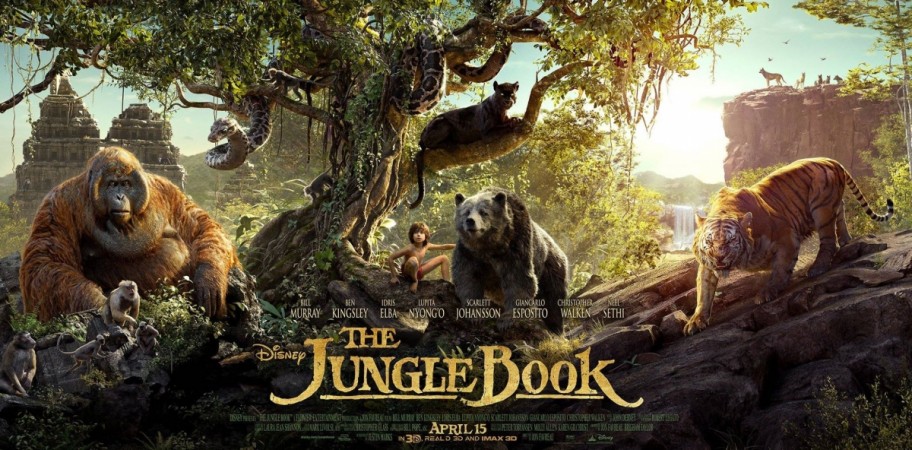 Disney's "The Jungle Book" has surprised trade analysts in India with its phenomenal box office run even after six weeks. The film continues to rake in more from the Indian box office, despite several big Hollywood and Bollywood releases.
Jon Favreau's 3D live-action computer animated film "The Jungle Book" has taken its gross income to Rs. 250 crore mark, which is quite good considering that none of the Bollywood movies released this year has even come close to Rs. 250 crore mark.
"#TheJungleBook [Week 6] Fri 59 lacs, Sat 90 lacs, Sun 1.11 cr, Mon 49 lacs. Total: ₹ 180.06 cr nett. Gross: ₹ 250.09 cr. India biz. ATBB," trade analyst Taran Adarsh tweeted.
Another Hollywood movie that is doing well at the box office is the Chris Evans-starrer "Captain America: Civil War" (CACW). The latest instalment in the Marvel Cinematic Universe has completed 11-day run at the box office and from these 11 days, the film minted Rs. 53.01 crore net income (Rs. 73.62 crore gross).
The collection is not as good as the last Hollywood film, "The Jungle Book," but Evans' movie is still faring well from Indian centres.
"#CaptainAmericaCivilWar [Week 2] Fri 2.02 cr, Sat 3.27 cr, Sun 3.56 cr, Mon 1.44 cr. Total: ₹ 53.01 cr nett. Gross: ₹ 73.62 cr. India biz," trade analyst Adarsh tweeted.
[1 lakh = 100,000 | 1 crore = 10 million | 100 crore = 1 billion]