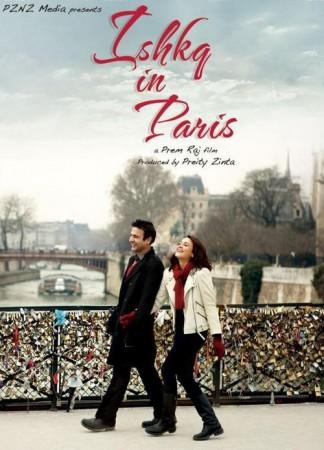 This week's Bollywood releases - "Ishkq In Paris", "Hum Hai Raahi CAR Ke" and "Zindagi 50:50" - opened to a dull start, while Hollywood action flick "Fast And Furious 6" received an overwhelming response at the Indian box office.
"Ishkq In Paris" marks the comeback of Preity Zinta to the silver screen after a gap of almost three years. But unfortunately, the film opened to a poor response in India. The love story had an occupancy of just 5 to 10 percent, which is surprisingly low considering the hype surrounding the film.
The film, which is produced by Preity Zinta and directed by Prem Raj, had opened on such a bad note that it would require some miracle to come out with a decent earnings figure for the weekend.
Rhehman Malliek makes his silver screen debut with "Ishkq In Paris". The film also features French actress Isabelle Adjani and Bollywood hot favourite Salman Khan who made a special appearance in a song.
The other two Hindi films - "Hum Hai Raahi CAR Ke" and "Zindagi 50:50"- which were released along with "Ishkq In Paris", also had bad start at the box office.
On a positive note, "Fast And Furious 6" earned better than the three Bollywood releases. The film had the third biggest opening day collection in India after "Iron Man 3".
The film in its paid previews on Thursday collected ₹1.85 crore, and on first day made around ₹6 crore.
"Fast & Furious 6" takes a flying start... Thu previews ₹1.85 cr, Fri *est* ₹6 cr. Fantastic!" trade analyst Taran Adarsh tweeted.
The film directed by Justin Lin is sure to hit some great figures at the box office in its opening weekend. It features Vin Diesel, Paul Walker, Dwayne Johnson, Jordana Brewster, Tyrese Gibson, Michelle Rodriguez, Sung Kang, Chris Bridges, Luke Evans, Gina Carano, and John Ortiz.