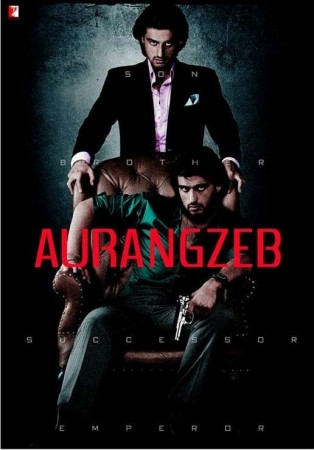 Preity Zinta's comeback film "Ishkq In Paris", which was released worldwide on 24 May, is a disaster in the international market.
The romantic film which also stars debutant Rhehman Malliek has collected ₹13.04 lakh from the UK and US markets in the first three days of its release.
From the UK circuit, the film made a collection of around ₹9.29 lakh (£ 11,057) from 12 screens, while in the US it earned approximately ₹3.75 lakh ($ 6,732) from eight screens.
The film also failed miserably at the Indian box office. In its opening weekend, the Prem Raj directorial collected between ₹1.25 to ₹1.35 crore.
In India, the film had a limited release primarily in multiplexes. Its collection was low because of limited showcasing like an average of two-three shows at multiplexes, film exhibitor and distributor Akshaye Rathi explainsed.
On the other hand, action film "Aurangzeb" is doing slightly better than "Ishkq In Paris". The crime thriller starring Arjun Kapoor in dual roles has earned a total of ₹4.42 crores ($7, 95,000) after its second weekend overseas.
"Aurangzeb" in its second weekend collected ₹2.79 lakh (£3,322) from eight screens in the UK, ₹1.33 lakh (A$ 2,456) from four screens in Australia and ₹2,166 (NZ$ 48) from one screen in New Zealand.
In North America, the total collections of the film after the second weekend stand at ₹82.94 lakh ($ 1, 49,000). In the UAE market, the collections stand at ₹ 2.56 crores ($4,60,000).
The film did well only in the UAE market where the collection is more than ₹2 crore. The earnings in circuits like US, UK, New Zealand and Australia are remarkably low.