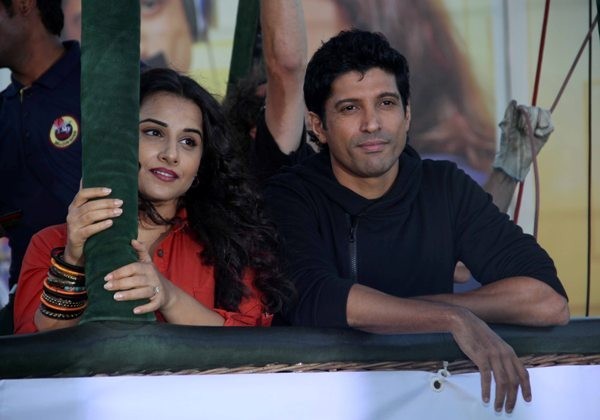 Hollywood film "300: Rise of an Empire" has dominated the box office in India over Hindi releases.
Three Hindi films - "Gulaab Gang", "Queen" and "Total Siyapaa" - were released on Friday, along with the American war film "300: Rise of an Empire".
The Noam Murro directorial has received good response in India, compared to Bollywood films. The English, Hindi, Tamil and Telugu versions of the film fetched ₹15.2 crore in the opening weekend.
The Hollywood film fetched more than ₹15 crore in opening weekend, compared to "Queen" ₹10 crore, "Gulaab Gang" ₹8.84 crore and "Total Siyapaa" ₹4.09 crore.
"#300RiseOfAnEmpire collects ₹ 15.2 cr nett in its opening weekend in India. Note: Includes English, Hindi, Tamil, Telugu versions," trade analyst Taran Adarsh tweeted.
The buzz around the Hollywood film is strong in India even on its first weekday. The film is expected to dominate the markets in the first week also.
Meanwhile, Bollywood release "Shaadi Ke Side Effects", starring Vidya Balan and Farhan Akhtar, has seen a considerable drop in its earnings over the second weekend.
The business of the film declined due to the fall in the number of screen count. In its second weekend, the film managed ₹3.4 crore, taking its overall score to ₹34.23 crore.
"#ShaadiKeSideEffects [Wknd 2] Fri 75 lacs, Sat 1.25 cr, Sun 1.40 cr. Grand total: ₹ 34.23 cr nett. India biz only," Adarsh tweeted.
The collection is expected to fall further in the coming days as the new releases have taken over the market.