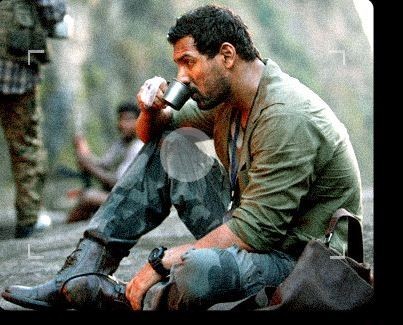 Bollywood films "Madras Cafe" and "Once Upon A Time in Mumbaai Dobaara" have shown a decline in collections in overseas markets.
"Madras Cafe", directed by Shoojit Sircar, has raked in ₹84.57 lakh from the US and Australia in its second weekend of theatrical run.
The Hindi version of the film raked in ₹72.62 lakh ($ 1,06,720) from 40 screens, while the Tamil version raked in ₹35, 655 ($ 524) from one screen in the US. At the Australian box office, it raked in ₹11.59 lakh (A$ 18,841) from 11 screens. The 10-day total from both circuits stands at ₹3.7 crore.
The political thriller starring John Abraham and Nargis Fakri was not released in the UK due to protests. Some figures from the UAE-GCC and Sri Lankan circuits yet to be reported.
On the other hand, Independence Day release "Once Upon A Time in Mumbaai Dobaara" is maintaining a steady position on the lower side. Of all the films released in August, only the Akshay Kumar starrer had performed on a low note.
The total collections of the film at the overseas box office after the third weekend stands at ₹5.47 crore. [Note only UK, US and Australia screens are reported].
The film is already pulled out of most theaters following the release of "Satyagraha". Upcoming films "Zanjeer" and "Suddh Desi Romance" would make it even more difficult for "OUATIMD" to complete its fourth week run.