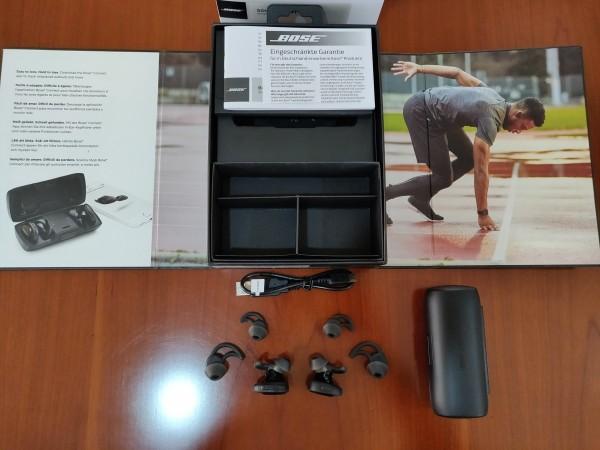 Bose, the renowned audio brand in the world, marked its entry into the truly wireless earbuds space with the launch of Bose SoundSport Free, which is aimed to offer an alternative to Apple's AirPods. The wireless form factor gained prominence only after Apple's launch of AirPods, a move to justify the lack of a 3.5mm headphone jack. And Bose offers its solution at a premium price of Rs 18,990.
So the question is whether spending such amount of money on a truly wireless pair of headphones worth it? We try to answer that in our comprehensive review of Bose SoundSport Free – first of its SoundSport-series.
Design
Bose SoundSport Free offers a compact design that fits comfortably in the ear. With these earphones, you won't ever have to worry about tangled wires, instead, you get a really compact case to store your earphones without the fear of them.
Despite being incredibly small, they protrude when worn. But seeing how popular such wireless earphones are, they don't look too bad, to be honest. We had the black unit for review, which gave a sophisticated look, but there's a sporty variant with a blue and yellow combination.
While reviewing the SoundSport Free, we never experience much of an issue with its design as it tries to justify the premium price tag that comes with it. The in-ear design fits perfectly inside, so whether you are jogging or working out, there's no need to be extra cautious.
For a perfect fit, you get three different pairs of earplugs, which helps in a great way.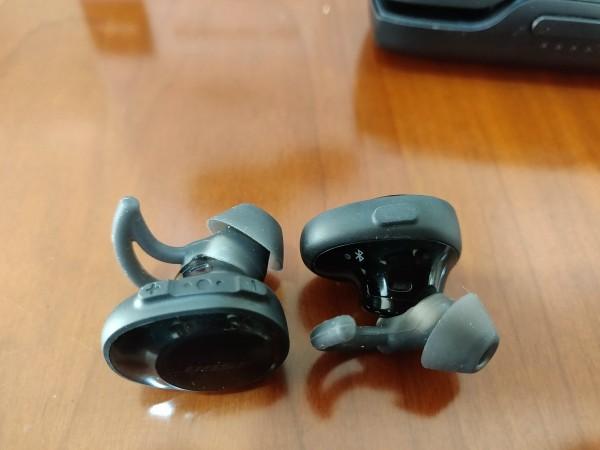 On the downside, there are controls on the earphones for power or to adjust the volume that are extremely hard to press. In my case, I often relied on my phone for such controls, but when I did use the earphones controls, they would pop right out of my ear. We used the earphones for over a week, and the rigidness of the buttons didn't seem to loosen up.
Call quality
For me personally, wired earphones or neckband earphones with a dedicated mic closer to the mount trumps wireless earphones. But after having used Sony WF-SP700N and Apple AirPods, Bose earphones don't seem too bad. In fact, the voice was surprisingly audible on both caller and receiver's side, which is usually not the case with other models.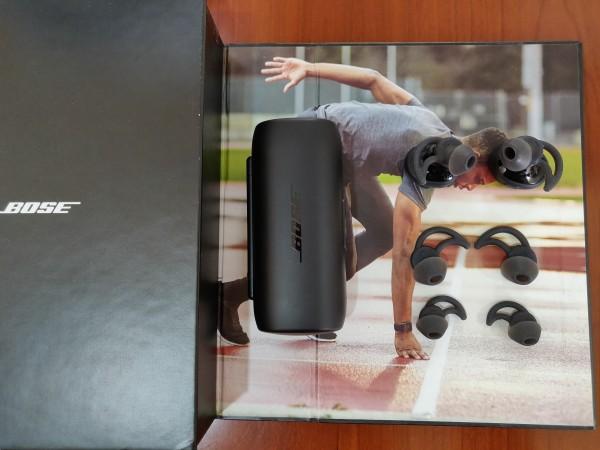 But my problem with all the wireless earphones of this style remains unchanged. Bose SoundSport Free is simply not meant for using it while riding on busy roads on a two-wheeler and in a car with your windows down. In fact, the person on the other end of the line would complain about too much disturbance while using it in a busy marketplace.
For me, Bose SoundSport Free worked flawlessly in office and home or even in a metro.
Streaming
With SoundSport Free, Bose is targeting fitness enthusiasts so listening to music while working out is a must. During my workout sessions, I would usually stream music from Apple Music and I had no trouble of lags or disconnects. I found the sound clarity better while jogging outdoors than working out in my gym, but that's mainly because of the loud music playing in the background. If you've got a personal gym, you're the master of your choice.
Sadly, video streaming was not as good as the music streaming on Bose SoundSport Free. I'm not saying video streaming is bad, but there's some issue with the syncing of the media played on the phone and its audio played on the earphones. The mismatch is only by a second or even less, so most of you won't even notice. Not a major deal breaker here.
Battery life
One of the best things Bose offers in the SoundSport Free is the battery. The tiny earphones can easily last up to 4 hours with mixed usage of calls and music streaming. That seems too low to make it through the day so Bose has a compact power charging case that gives two additional full charges.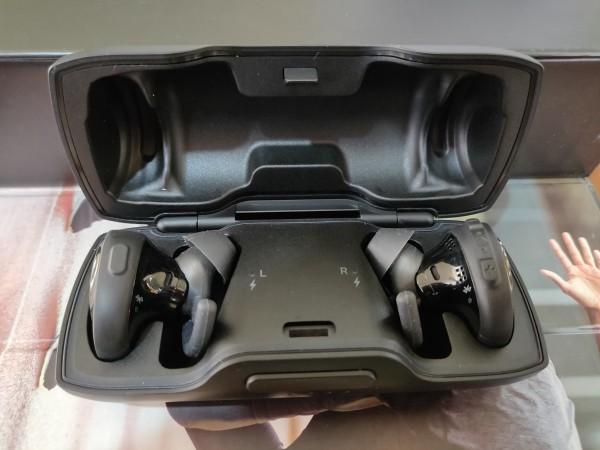 Since my usage wasn't as extensive, I would easily manage 2-3 days with three portable charges. But charging the case could test your patience. It takes about two hours to fully charge the case with earphones.
Verdict
Pros
Comfortable design
Magnetic case to easily place earphones
Lightweight
Good battery life
Music streaming and quality is impressive
Great in-app use
Weatherproof
Cons
Buttons are hard to press
Video streaming isn't ideal
Unimpressive call audio quality in busy places
Expensive