When Apple launched AirPods, no one thought that it will turn out to be a big hit. Now, rumors suggest that the Cupertino-based company is planning to launch high-end headphones. It is expected to be released by the end of 2018.
Bloomberg confirmed the news and added that the over-the-ear headphones will bring noise-cancellation and wireless connectivity features.
In 2014, Apple had acquired headphone-maker Beats by Dre for $3 billion. In 2016, the company came up with AirPods and because of its unique design and quality sound, it becomes a best-seller at $159.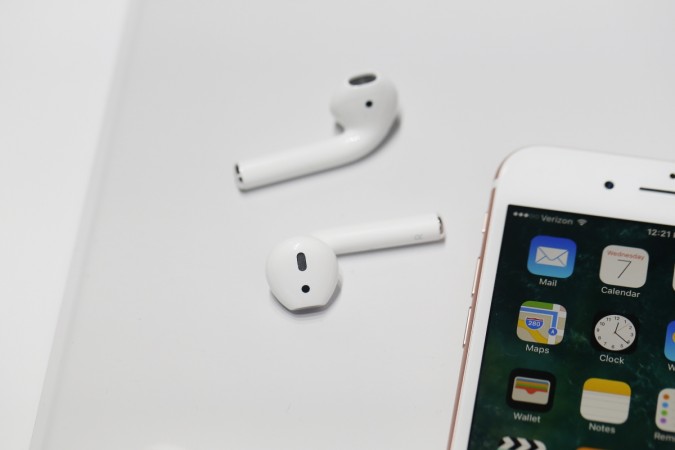 According to Bloomberg, "the work on the Apple headset has been on-and-off over the past year." During the time of its HomePod development, the company had faced the similar problems, which included multiple redesigns.
There are possibilities that Apple will redesign the headphones again before the launch or scrap the entire project altogether. It's still not clear how Apple will make a noticeable difference in the new headphones from the existing wireless models sold by Beats.
With this noise-canceling over-ear headphones Apple will compete with the rival market leaders like Bose and also its own company's Beats by Dre.
Apple's manufacturing partner Inventec Corporation has missed out a deal as Apple is likely to work with a different supplier, according to Bloomberg. The company is also expected to release its second-generation AirPods in 2018, which will come with water-resistant design and Siri integration.