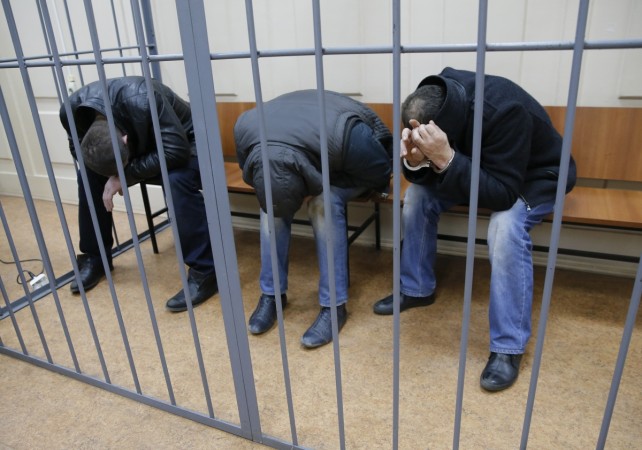 A sixth suspect in the murder of Russian opposition leader Boris Nemtsov reportedly killed himself before the police could arrest him in Grozny, the capital of Chechen Republic, on Saturday.
In a thriller movie-like sequence of events, Beslan Shavanov, 30, hid inside his building and lobbed a grenade at the police as they surrounded him. And within seconds, he blew himself up with another grenade, the Russian media reported.
The high-drama episode came ahead of the courtroom proceedings where five suspects enclosed in metal cages were questioned on Sunday, and one, a former police officer in Chechen Republic, confessed to being involved in the crime.
All five are from the Muslim-dominated Chechen Republic.
Two of the five, namely former policeman Zaur Dadayev and Anzor Gubashev, were formally charged in the murder, which took place on 27 February when Nemtsov was shot dead meters away from Kremlin while walking on a bridge with a female friend.
Three other suspects, Shagid Gubashev, Ramzan Bakhayev and Tamerlan Eskerkhanov, have been held in custody.
Nemtsov's murder drew global outrage, since he was known to be a fierce Putin critic and had planned a march against Russia's alleged role in the Ukraine crisis.