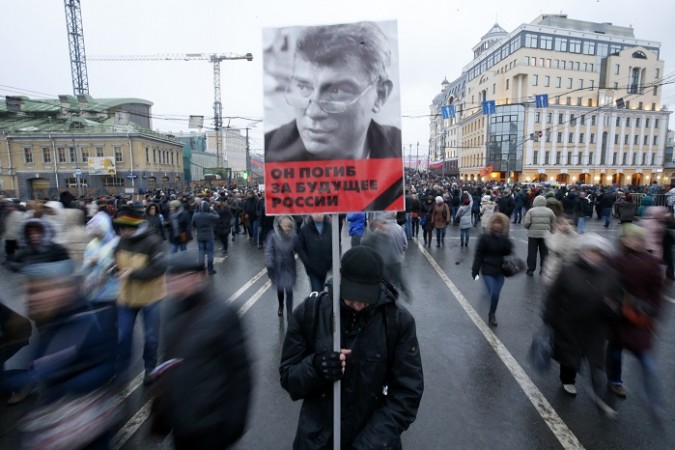 Russia detained two suspects related to the high-profile murder of Russian Opposition politician and Putin critic Boris Nemtsov, according to Russian media reports.
Russia's Federal Security Service Alexander Bortnikov said on Saturday that the the two suspects were identified as Anzor Gubashev and Zaur Dadayev, Russia's Interfax news agency reported.
The two are said to come from the restive region of the North Caucasus, known for crimes and insurgency, according to RT.com.
Russian President Vladimir Putin was informed of the arrests, Bortnikov said.
Nemtsov's murder has riled up the political situation in Russia, as the Opposition is claiming Putin's hand in the crime, while several Russian authorities have blamed the Opposition of making Nemtsov a 'martyr' to bring about political instability in the country.
Russian investigators had also earlier suggested a possible Islamist role behind the murder, given Nemtsov's support of the Charlie Hebdo magazine.
Nemtsov was shot dead near Kremlin on the night of 27 February.