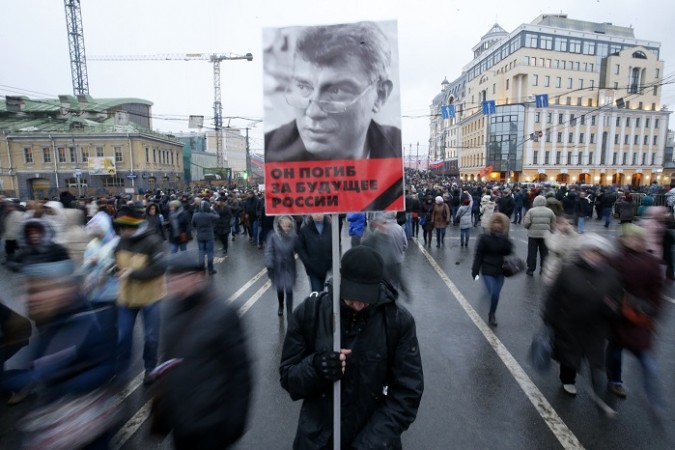 First suspects behind the murder of Russian opposition politician and fierce Putin critic Boris Nemtsov have been identified. Nemtsov was shot dead on 27 February near Kremlin.
The Russian Federal Security Service had told the media earlier on Wednesday that there were a few suspects in the crime, Russia's TASS News Agency reported. "There are always some," Alexander Bortnikov, who heads the security service, said. However, the number of suspects is not clear yet.
On Wednesday, government officials also said that the car being sought, after videos showed it fleeing the scene after the murder, belonged to the federal state unitary enterprise that provided services to the finance ministry and other government agencies.
"The Ford car we are talking about does not belong to the Finance Ministry. This is a vehicle of an in-house security service, an independent FSUE providing services to the Finance Ministry, Goznak and other bodies," the finance ministry's press service told TASS.
Investigators are looking into several theories around Nemtsov's murder, also pointing at threats to Nemtsov over his support to the Charlie Hebdo magazine after it was attacked by Islamist gunmen in January.
Government officials have accused the Opposition of plotting the murder to turn Nemtsov into a martyr and to help bind the fractured side. Nemtsov's funeral was held on Tuesday as thousands gathered at Moscow's Troyekurovo cemetery to bid the leader a teary farewell.