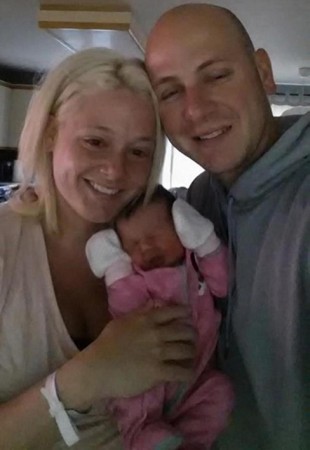 A group of teens have become the talk of the town, after they tracked down a woman who dressed up as a nurse and stole a new born baby from a hospital in Quebec.
Showing presence of mind, the four teenagers closely inspected the photo and tracked down the alleged abductor three hours after police issued an Amber Alert for the baby, Canada's CBC reported.
The teens said that "they were bored and had nothing to do" and so went in search of the red car. Police had put up the alert on Facebook as well, and the teens saw the update and decided to help.
It all started on Monday night, when a woman dressed as a nurse took Mélissa McMahon and Simon Boisclair's day-old girl, Victoria. The fake nurse walked into the Centre hospitalier régional de Trois-Rivières in Trois-Rivières and calmly walked out without arousing any suspicion.
Since the woman was wearing a nurse's uniform, nobody doubted her. The woman entered the maternity ward and went to the baby's mother. According to the police, she took the baby away from the mother saying that she needed to weigh the baby. McMohan soon felt that something was wrong and informed the hospital authorities.
The new mother told police that the fake nurse took the baby from her arms, saying she needed to be weighed, and added that she realized within minutes that something was off. However, it was too late.
The hospital security found that the fake nurse had taken the baby out and had driven away in a red car Toyota Yaris with a "Baby On Board" sign.
Luckily for the parents, the teens while going through the picture found that the woman resembled someone, who lived near of one of them. The four then headed out and found the red car in question outside the neighbors.They then informed the police, who arrested the culprit and recovered the baby
McMahon said in her Facebook post that it was social media that helped save the baby. "Thousands of people shared the photo of the woman on social networks," she wrote. "Know that this is what has saved our little Victoria. Each click, each share made ​​the difference. Four wonderful people, who we had the chance to meet, identified the woman through Facebook."