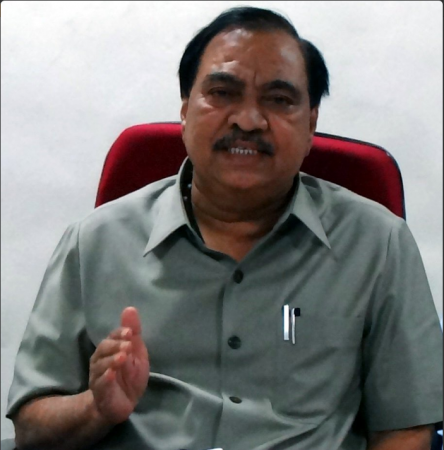 Ethical hacker Manish Bhangale's petition against former Maharashtra revenue minister Eknath Khadse is scheduled to be heard in the Bombay High Court on Monday. Bhangale had alleged that Khadse was in regular contact with wanted underworld don Dawood Ibrahim.
Khadse, who had denied any links to Dawood, had admitted that the phone number which Bhangale claimed had received calls from Dawood's home in Karachi belonged to him. He resigned on Saturday as he was accused of not only receiving calls from Ibrahim, but also because his name had cropped up in a land grab case.
Bhangale also said the Mumbai Police did not take action against Khadse despite having electronic evidence against him, according to ANI.
The Maharashtra Anti-Terrorism Squad (ATS) is investigating the calls Bhangale alleged were from Dawood to Khadse. Bhangale was summoned by the ATS to give his statement on Saturday. However, he sent his lawyer instead.
Soon after Khadse's reported resignation, the Congress and the Aam Aadmi Party had demanded that investigation be launched into the matter. The Congress had also dismissed his resignation as "mere drama."
Maharashtra Chief Minister Devendra Fadnavis had earlier told Khadse to quit after the two issues came to light. Fadnavis is also said to have discussed the matter with Bharatiya Janata Party (BJP) President Amit Shah and Prime Minister Narendra Modi.