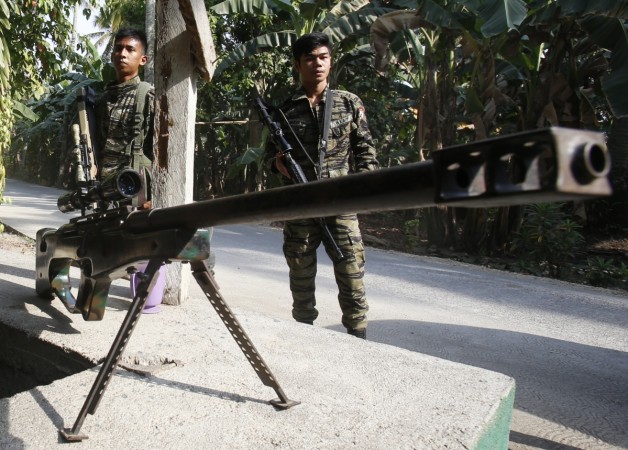 A bomb blast reportedly killed four people and injured two others in Philippines's Muslim Mindanao region on Tuesday night.
The deceased have been identified as Municipal treasurer Ken Ken Makabangen of Datu Salibo town, Kaloy Makabangen and his son, and Alex Ganoy. They were travelling in a car in Maguindanao province when the vehicle was hit by an improvised explosive, reported GMA News.
Meanwhile, the injured people have been identified as Benzar and Agabai Makabangen, reports GMA News.
The attack is suspected to have been carried out by the Bangsamoro Islamic Freedom Fighter (BIFF) -- a breakaway group of the Moro Islamic Liberation Front (MILF) that has signed a peace treaty with the Philippines government. BIFF broke away from the parent group as they wanted independence for the Muslim-dominated Mindanao region of Philippines. The group is believed to be mainly active in Maguindanao and Central Mindanao.
In December 2015, the BIFF launched multiple attacks that led to civilian deaths in Maguindanao villages. At least 14 people, including five members of the BIFF, were killed. The attacks took place on Christmas Eve and on Christmas in three provinces in the Mindanao region, Inquirer quoted regional military spokeswoman Capt. Joan Petinglay as saying.