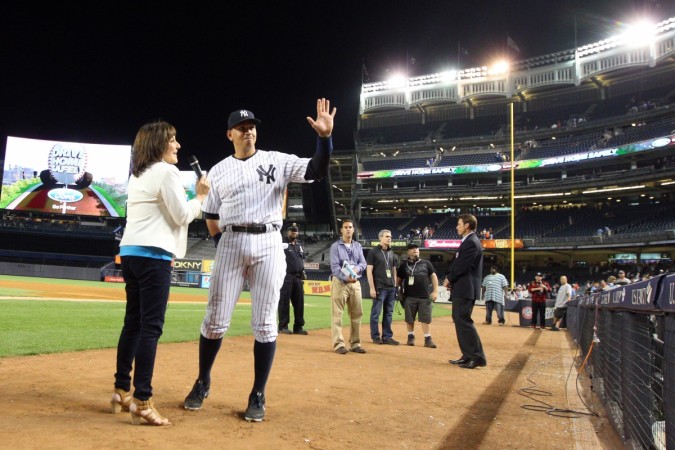 The proposed legends T20 tournament, initiated by Sachin Tendulkar and Shane Warne, seems to be moving in the right direction with three venues in the US booked for the mega event.
Prominent baseball grounds such as Wrigley Field in Chicago, the Yankee Stadium in New York and the Dodger Stadium in Los Angeles are three venues where retired cricketers such as Tendulkar, Warne, Adam Gilchrist and Brian Lara will slug it out, in what is expected to be a glamorous all-stars event.
Warne said he is happy with the way things have been shaping up.
"At this stage we've booked three stadiums, Wrigley Field, Yankee Stadium and Dodger Stadium," Shane Warne told News Ltd.
"We're going to have Bollywood-theme nights and it's all shaping up pretty well."
It is going to be a big event in the US as cricket fans in America can watch former stars in action. The matches in the said grounds are expected to be played in November.
The three venues seem to have been chosen appropriately by the organisers as they can easily hold more than 40,000 spectators.
A number of top-notch former cricketers have already agreed to participate in the tournament.
"We've signed around 28 players who have all said, 'If you and Sachin are doing it, we'd like to do it as well,'" Warne said.
"We've got all the players you'd want to see from the past 20 years. Part of the all-stars idea is we go around and the people who haven't had the opportunity to see these guys play over the years because they're based in the States can come."
Tendulkar and Warne also met ICC CEO Dave Richardson earlier this month to share their blueprint for the tournament. But, the ICC made it clear then, with the competition being a private league, they do not have any rights to sanction such leagues.
It can only be done by the home board, which happens to be United States of America Cricket Association.
It is going to be interesting to see how successful the all-star T20 league is going to be in the US, where basketball, baseball, american football and ice hockey are the primary sports.