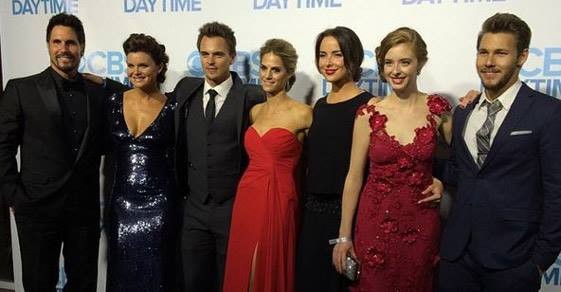 When "The Bold and the Beautiful" returns on CBS this Thursday, 11 December, at 1:30pm, tables could turn against Hope Logan (Kimberly Matula) and Quinn Fuller (Rena Sofer).
Others to lead the storyline of the day include Deacon Sharpe (Sean Kanan), Liam Spencer (Scott Clifton), Wyatt Fuller (Darin Brooks) and Ivy Forrester (Ashleigh Brewer).
Here are the six things viewers must know before "The Bold and the beautiful":
Hope Blames Quinn and Wyatt: Although Quinn and Wyatt did not physically hurt Hope, she feels that they are responsible for her accident.
In the trailer of the upcoming episode, she tells Wyatt, "She didn't throw me down the stairs but if you had kept her away from me I wouldn't have been near the stairs in the first place."
"We both know that the only reason we're married is because your mother engineered it," she adds with tearful eyes.
Wyatt's to Hope: As per the sneak peek video of "The Bold and the Beautiful", Wyatt does not support Hope, as he says, "You always want what you don't have".
Liam vs Quinn: While Quinn tries to prove her innocence to Liam, by saying, "That baby was my family", the latter reminds her, "What they're not gonna forget is that you're the reason that baby won't be born".
Ivy reconsiders her Decision: Ivy rethinks her decision to stay back in Los Angeles because she feels that she does not fit in the place.
Battle between Forresters and Logan: Once again, the Forresters and Logan will realise that they have difference of opinion, reported Christian Post.
Spoilers for 12 December, 2014: Bill (Don Diamont) makes a grand gesture to Katie; Hope and Liam's relationship reaches a defining moment, according to TV Guide.
Watch the promo of "The Bold and the Beautiful" below: