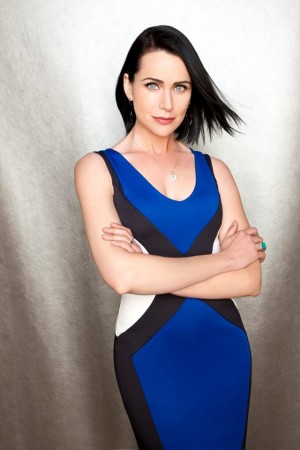 When "The Bold and the Beautiful" returns on CBS, 10 December, Deacon Sharpe (Sean Kanan), Liam Spencer (Scott Clifton) and Wyatt Fuller (Darin Brooks) will try to find out Quinn Fuller's (Rena Sofer) role in Hope Logan's (Kimberly Matula) accident.
Meanwhile, the Logans and the Forresters will unite for Hope, reported TV Guide.
Here are the five things the viewers must know before "The Bold and the Beautiful":
Deacon vs. Quinn: In the next episode of the soap opera, the relationship between Deacon and Quinn becomes strained after the former finds out that the latter met Hope before the accident.
In the trailer, Deacon aggressively tells Quinn, "That's all you have to do. Just leave her alone."
Wyatt and Hope: Wyatt strongly believes that his mother is responsible for Hope's accident. So he tells Hope, "If my mother had anything to do with this, you have to tell me."
Liam Blames Quinn: Besides Deacon and Wyatt, Liam also believes that Quinn has something to do with Hope's accident.
"Quinn was there and something bad happened and I think that makes her responsible," he tells Ivy Forrester (Ashleigh Brewer).
Katherine "Katie" Logan Spencer on Liam: Katie believes that Liam has changed and it makes her happy.
"It's taken a long time. But seems like he is finally moving on," she says in the sneak peek video of "The Bold and the Beautiful".
Spoilers for 11 December, 2014: Hope makes a startling and emotional admission to Wyatt; Ivy contemplates whether life in Los Angeles is really for her.
Watch the trailer of the upcoming episode below: