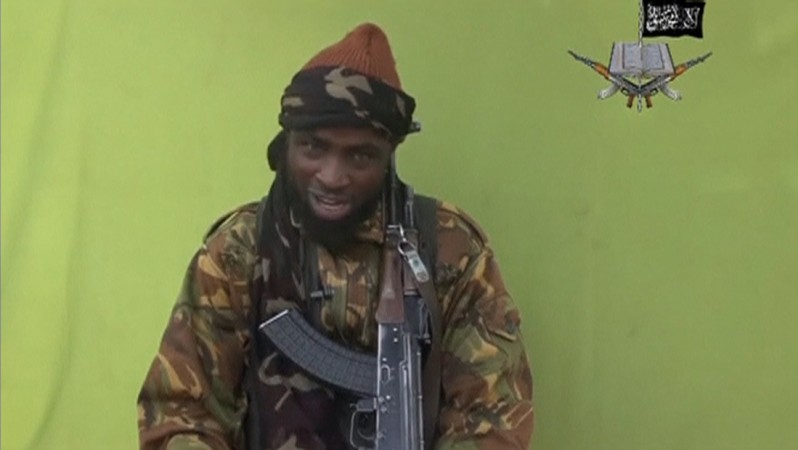 Spreading alarm and widespread concern, Nigerian Islamic militant group Boko Haram, involved in the kidnapping of 200-plus schoolgirls from the Chibok village in Borno, has written a letter to the villagers stating that the group would be back to raid them once more.
Back in 14 April, Boko Haram militants had abducted over 200 girls from Chibok, and since then the community has been in turmoil. While the Nigerian army has so far failed to trace the kidnapped girls, Boko Haram militants have increased their terror activities in the country.
Local news source Talk Glitz, quoting a senior official of the Chibok Local Government Area, stated that the insurgents have warned the Chibok villagers of another visit, via a letter. The villagers took the letter to the local police, who in return have promised to provide maximum security to the village.
In spite of the assurances, the local residents of Chibok are understood to be living in "great fear".
The villagers of Chibok know it for a fact that there is nothing much the security forces can do against Boko Haram. Even on the night of the abduction of the girls, there were a few personnel on guard but were overpowered or killed by the militants.
The letter has only worsened the fears of the community.
"Whenever Boko Haram tells you that they are coming, they will never fail to do so. Our fear now is that, we don't know when and how they are going to come but our people are in great fear. We are calling for prayers as well as on government to provide adequate security in Chibok," an unnamed official told the news source.
The authenticity of the letter, however, is yet to confirmed. Nonetheless, for the locals, the Chibok abduction still remains a cause of pain and misery. And another attack by the militants will only cripple the lives of the residents further.
In a bid to capture the Boko Haram terrorists, the Nigerian government has taken the assistance of several foreign powers such as the US, the UK, France and China. However, Boko Haram militants still continue to raid villagers and kill people.
In a recent development, the Nigerian Army is claimed to have arrested over 400 people suspected to be Boko Haram terrorists. The 144 battalion of the Army intercepted a convoy of 33 buses with men and women in Ukwa West local government area of Abia State.
While the state government has claimed that the arrested men and woman are suspected Boko Haram terrorists as they were coming from parts of Northern States, which are strongholds of the Islamic terror group, many believe otherwise.
It is reported that the arrested men and women were not armed, and have denied being associated with Boko Haram.
The incident sparked quite an uproar among many in Nigeria, who see this as 'frustrated measure' of the government