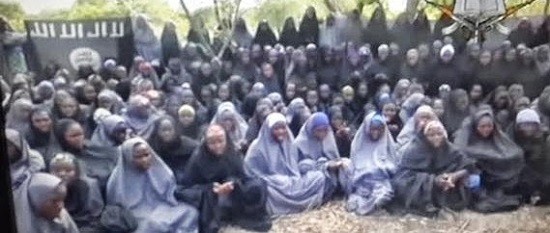 Notorious Nigerian terrorist group Boko Haram has released four schoolgirls abducted from Chibok, revealed a senior government official.
The information was released by Bana Lawan, Chairman of Chibok Local Government Area, during a meeting for planning humanitarian response for the abductees.
According to Premium Times, Lawan confirmed on Wednesday that four girls have been released as they had fallen sick and needed medical care. The names and their current location have not been revealed to the media.
The incident has brought up the number of rescued Chibok schoolgirls to 57.
On Tuesday reports had stated that one girl escaped after running away from the clutches of her abductors. The escaped girl was found by the Nigerian special forces, close to the location of the Boko Haram militants. She had revealed to the Nigerian officials that several girls in the camp are sick, and many were sexually assaulted by the militants.
The release of the four girls is considered a good sign as the notorious group, known for its brutality, finally seems to be under pressure.
A Boko Haram leader, identified as Hassan Ali who was arrested recently, reportedly revealed that the girls were being kept in the Sambisa forest. However, he stated that the girls are being kept in good condition and are fed well. During his interrogation, he also confessed that he had married two of the girls.
The kidnapping of over 200 schoolgirls, and the failure to recover them even after over 40 days, has caused an international scandal for the Nigerian government. The US, the UK, China and France have lent their support and help to locate the girls.
With increasing pressure from international quarters, Nigerian President Goodluck Jonathan recently declared a "total war" against the Islamist militant group. Recently, there has been several sightings of the kidnapped girls at Boko Haram hideouts.
The Nigerian Army revealed that it has knowledge about the whereabouts of Boko Haram and the girls but will not launch an attack, due to the fear of endangering the lives of the abductees, who could be used as human shields by the militants during an ambush.
A year ago, the United States had officially placed a $7million bounty on Abubakar Shekau, the leader of Boko Haram. The Rewards for Justice Program of the US had announced that it would pay $7m to anyone who has any information that could lead to the arrest of Shekau.