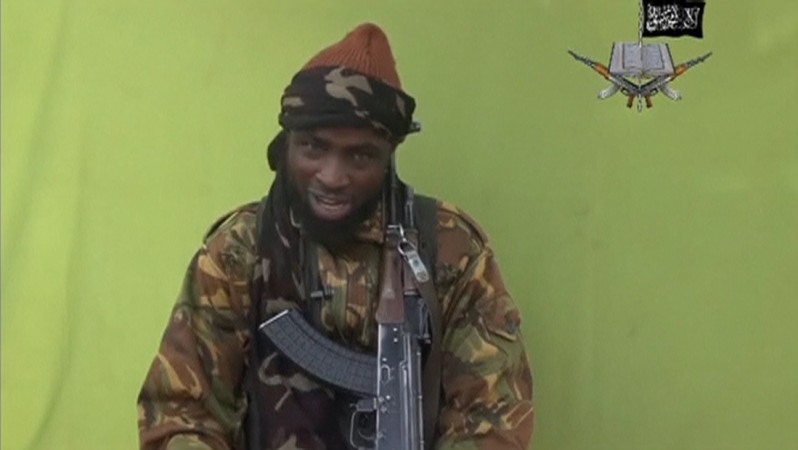 The Nigerian military has sought to give finality to the speculations whether Boko Haram leader Abubakar Shekau is dead.
It has 'confirmed' the killing of a look-a-like of the leader, during one of the four encounters with the insurgents between 12 and 17 September, adding that the actual leader had been killed earlier.
The miltary has, however, not commented on how, when or where the real Abubakar Shekau was killed. It has also denied an ongoing claim that surfaced earlier in the week that the Cameroonian troops had killed Shekau during a cross-border aerial bombardment of his hide-out in Nigeria on Saturday.
To prove the killing, the Cameroon Concord newspaper had published photographs of the bearded Shekau. On Wednesday, however, Nigeria has dismissed the claim that the leader was killed by Cameroonian security forces.
The Director of Defence Information, Major General Chris Olukolade, said in a news conference in Abuja on Wednesday, that a man posing as a leader had died in an encounter in Borno State earlier in September and that the corpse of the insurgent was identified by the people of Kodunga.
The official illustrated the Defence authorities' claim with picture of the bullet-ridden dead body of the man and a video of the battle in which he was killed, local newspaper Punchng.com reported.
This is for the first time that the military has publicly stated that Shekau was dead after various other conflicting reports claiming his death had come out earlier.
Olukolade told reporters that a heavily bearded Islamist fighter had "been acting or posing on videos as the deceased Abubakar Shekau, the eccentric character known as leader of the group."
The announcement has lead to further confusion as no information was given on how the real Boko Haram leader died. Earlier this year, the spokeswoman for the country's secret police, Marilyn Ogar, said "the original Shekau is dead" and that the person appearing in various videos was an impostor.
Olukolade said on Wednesday that actual identity of the Boko Haram leader is no more relevant as the name "Shekau" has become a "brand name for the terrorists".
The United States had put up a $7 million reward for Shekau's capture and designated him as a "global terrorist" earlier this year.