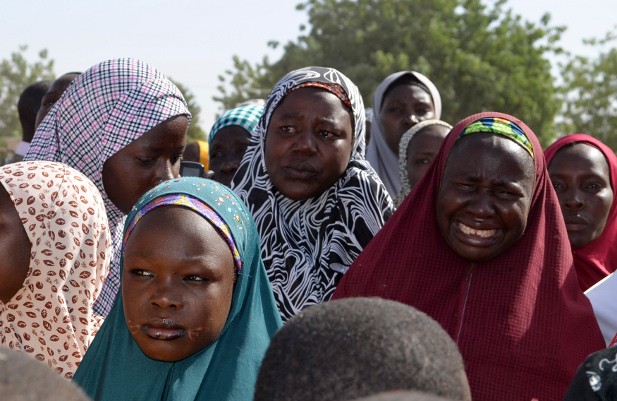 Since the abduction of over 200 Chibok schoolgirls by Nigerian militant group Boko Haram back in April, another four of the parents of the girls have died, according to a local daily.
The report claimed that the four parents of the girls abducted by the militants died of grief recently,while waiting for the return of their daughters.
Daily Post quoting Pogu Bitrus, the Chibok community national chairman, noted that several of the parents of abducted girls were suffering from trauma that led to 'heart ailments and high blood pressure.'
"A father of two of the girls kidnapped, just went into a kind of a coma and kept repeating the names of his daughters until life left him," Bitrus said.
The local leader made the revelation, while emphasizing on the fact that the failure of the government to trace back the abducted girls was causing 'frustration' and 'trauma' among the parents of the young girls.
Till now in total 11 parents of the girls have died, even before they could see their daughters. Seven of the parents were killed in Borno state during a Boko Haram attack last month.
Earlier on Tuesday, the Nigerian president Goodluck Jonathan finally met with some of the parents of the girls. The parents last week had boycotted the meeting as the Nigerian president earlier had turned down several meeting requests of the grieving parents.
This Day reported that President Jonathan assured families that he will make sure that the kidnapped Chibok "are brought out alive."
During the meeting, the president also met some of the escaped girls, who narrated to him of their escape from the clutches of Boko Haram.
In an official statement reported by the local daily, the Nigerian President stated: "Our commitment is not just to get the girls out; it is also to rout Boko Haram completely from Nigeria. But we are very, very mindful of the safety of the girls. We want to return them all alive to their parents. If they are killed in any rescue effort, then we have achieved nothing."