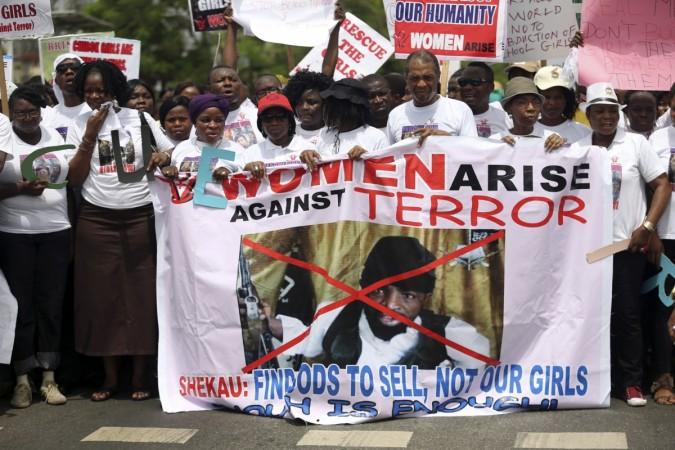 A new video purportedly released by Nigeria's Boko Haram group Thursday shows its leader Abubakar Shekau for the first time in months, dismissing reports of his death but hinting at a possible end to his leadership as the terror group continues to face heavy losses in the fight against security forces. Boko Haram had pledged allegiance to the Islamic State group last year.
In the unverified video, Shekau, known for his obnoxious comments and demeanour in previous videos, appears subdued and says, "For me the end has come," in the native Hausa language, according to AFP, which said he looked "dejected". Nigerian media, such as the Premium Times, said the Boko Karam leader expressed "remorse" in the video and also sought forgiveness.
"This is my desire: that whoever sees this will hear nothing but greetings between me and you. Only Allah knows the rest, as you believed (and) as you submitted. For me the end has come. This is only the message I want to send to you for you to understand that this is certainly I. This is why I did this," Shekau says in the nearly-eight-minute-long video.
However, despite the reported remorse expressed by the terrorist, Boko Haram militants were suspected to be behind the kidnapping of 16 women in Nigeria's Adamawa state earlier this week.
Shekau, who came to lead the terror group in 2009, led Boko Haram militants to launch deadly attacks on civilians and security forces in Nigeria and even in the neighbouring countries of Chad and Cameroon, leaving thousands dead and forcing scores to flee. The group came to control 20,000 square miles of territory in Nigeria.
Boko Haram was described as the "deadliest" terrorist group last year, even ahead of the brutal ISIS, as it killed 6,664 people in 2014. The Boko Haram insurgency has reportedly killed 17,000 people since 2009.
Nigerian President Muhammadu Buhari, who came to power last March, had vowed to eliminate the terror group from the country. Nigeria's army has reportedly said it will continue military operations against the group and called the video "another ploy," according to Premium Times.