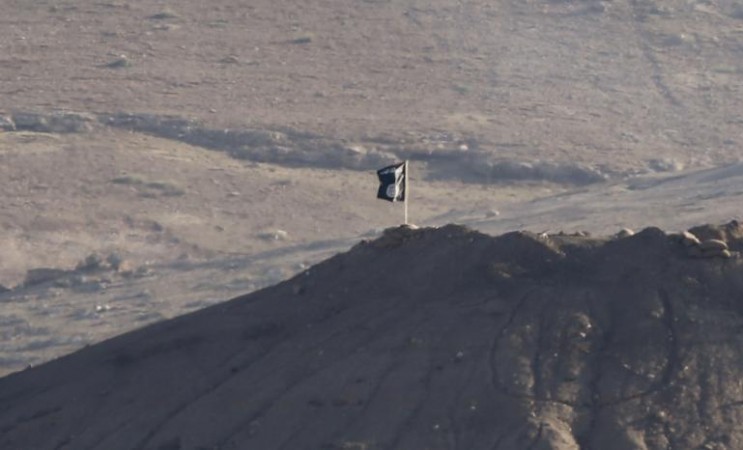 The Islamic State on Thursday accepted Nigerian terror outfit Boko Haram's allegiance, in turn adding a territory the size of Belgium to its already large caliphate.
Boko Haram, which has been mimicking the Islamic State's brutal style of executions and gory videos, had pledged allegiance to the group last week, and on Thursday, ISIS spokesperson Abu Muhammad al-Adnani welcomed it into its fold through an audio message shared widely on jihadi accounts.
"We announce to you to the good news of the expansion of the caliphate to West Africa because the caliph... has accepted the allegiance of our brothers of the Sunni group for preaching and the jihad," the ISIS spokesman said in the audio statement.
With this inclusion, ISIS has become even more formidable, and has successfully expanded its caliphate in one go, by adding 20,000 square miles of territory held by Boko Haram in Nigeria, and about 6,000 fighters of the African group.
Boko Haram's territory spreads over 11 government areas with a population of 1.7 million people, spread over a stretch from the 'Mandara Mountains on the eastern border with Cameroon to Lake Chad in the north and the Yedseram river in the west', according to a January report by The Telegraph.
"With Boko Haram's wide network in North Africa, the Islamic State's projection of creating an Islamic Caliphate is gaining headway," Rita Katz, head of SITE Intelligence Group that monitors online jihadi activities, had said on her Twitter account after Boko Haram's pledge.
For Boko Haram, which is fighting a coalition army and facing heavy losses, the ISIS allegiance may help boost its strength in resisting the troops.
"We announce our allegiance to the Caliph of the Muslims... and will hear and obey in times of difficulty and prosperity, in hardship and ease, and to endure being discriminated against, and not to dispute about rule with those in power, except in case of evident infidelity regarding that which there is a proof from Allah," Boko Haram had said in its allegiance pledge.