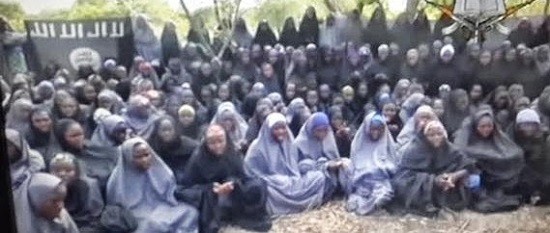 At least 91 people have been reportedly abducted by Nigerian Islamic terrorist group Boko Haram from Borno State.
The group, which gained worldwide notoriety following the abduction of over 200 Chibok schoolgirls back in April, have hit out in Borno once again.
It is reported that Boko Haram carried out the abduction between Thursday and Sunday, in Kumanza, Yaga, Dagu and Askira Uba in the Damboa area of Borno State.
Four other villagers were killed while attempting to fight the abductors. According to a Vanguard report, 60 women and young girls were among those abducted by Boko Haram. The remaining are said to be young boys.
While the government has remained tight-lipped on the issue, local vigilante groups revealed the information to journalists.
In the first set of reports, it was stated that 60 women and girls were kidnapped. It later emerged that the group also picked up 31 young boys from the various village of Damboa during the raid.
Despite the looming threat, the attacked villages - which are located in a remote locale over 100 km from the Borno State capital Maiduguri - have no police check posts, and the security of the area depends soley on poorly armed local vigilantes.
While all major newspapers in Nigeria have reported the recent abduction, there is still no official confirmation either by the military or the Nigerian government.
Borno State Governor Alhaji Kashim Shettima on Tuesday reportedly told This Day that he is yet to gather sufficient facts on the recent abduction of women and children.
The Governor's media aide Isa Gusau, however, stated that Shettima has taken the matter very seriously and has called in for an investigation into the abduction.
It seems the Goodluck Jonathan government is doing everything to hush up the abductions. Even though the kidnappings had taken place between Thursday to Sunday, the details of the attack were revealed only when the vigilante groups in the area called up the local journalists.
Despite calling in for support from the US and several other countries, the Nigerian army - which has declared an all out war against Boko Haram - seems to be on a losing streak. The Chibok schoolgirls still remain missing, even after two months.