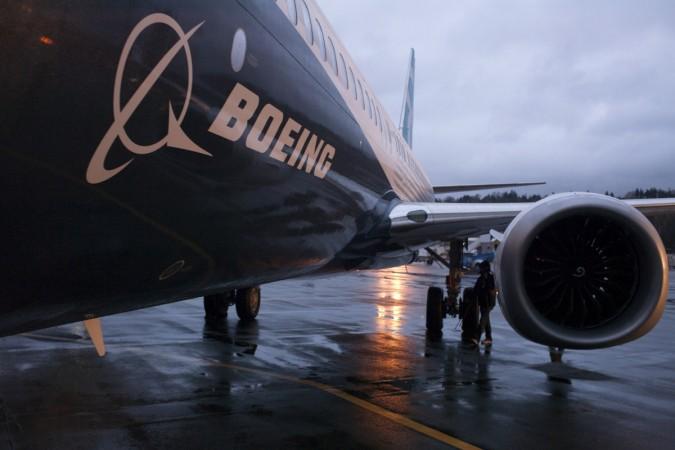 Boeing Co's (BA.N) second-quarter results will include more than $2 billion in charges related to the 787, 747 and KC-46 tanker aircraft programs, the aerospace and defense company said on Thursday.
Boeing shares fell 1 percent after hours to $132.26 after the company gave notice of its largest write-offs in years, to be detailed in quarterly results on Wednesday.
The combined charges of $2.05 billion address high-profile problems such as dwindling demand for very large planes like the 747 and a hangover of nearly $30 billion in deferred costs from producing the 787 Dreamliner.
They also reflect Boeing's well-known problems with KC-46 tankers for the U.S. Air Force that analysts had expected to hit earnings.
In its announcement, Boeing reaffirmed its forecast for full-year revenue and cash, but said it will update its earnings per share outlook on Wednesday.
"These are the right, proactive decisions to strengthen our business going forward," Chief Executive Dennis Muilenburg said in a statement.
The 787 charge of $847 million after tax, or $1.33 a share, stems from two test planes made in 2009 that remain unsold.
The costs will be reclassified and shifted from 787 inventory to research and development expense, helping to reduce the deferred cost balance, Boeing said.
Boeing said the charge was not a "reach forward loss" that would have reflected a change in assumptions about future earnings from the high-tech aircraft.
The amount was in line with prior charges for 787s, said Carter Copeland, an analyst at Barclays in New York, but was not expected and left a large deferred balance. "It's a small number in the grand scheme of things," he said.
The 747 charge of $814 million after tax, or $1.28 a share, reflects anticipated weak demand for air cargo shipments. A year ago, Boeing cut production of its 747-8 aircraft to six per year, citing the weak market. At the time, it said it expected the market to improve by 2019, allowing it to lift output to 12 a year. Those assumptions now appear unlikely to materialize, the company said, meaning fewer 747-8 freighter aircraft are likely to be produced in the future.
Last week, rival Airbus (AIR.PA) said it was cutting production of its biggest plane, the A380, also because of weak demand for large aircraft.
The KC-46 tanker charge of $393 million after tax, or 62 cents a share, covers delays in deliveries and hardware issues that the company had already announced. Boeing said the charge did not include costs for potential compensation the U.S. Air Force is seeking for the schedule delay and initial operational deficiencies of the aircraft.
Richard Aboulafia, an aerospace analyst at the Teal Group in Virginia, said the issues arose from de-emphasis of engineering at Boeing. Still, he said, "they are starting to deal with the problems that have been in the works for some time now."