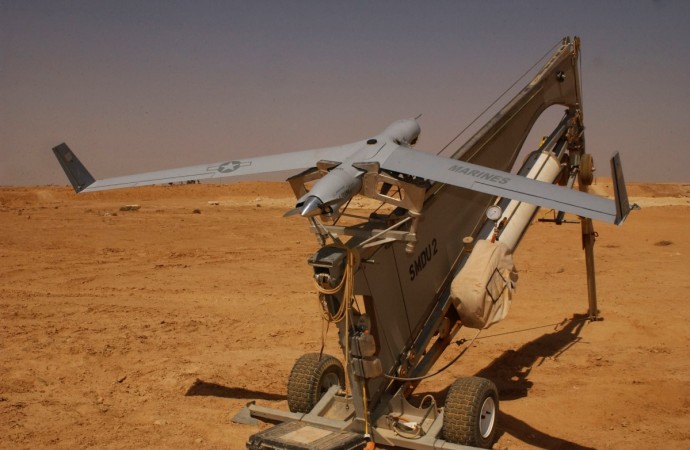 Boeing is trying to make the most of PM Modi's "Make in India" initiative as it seeks collaboration on Unmanned Aircraft System (UAS) with several Indian companies. The company has reached out to several Indian companies, including small and medium-sized firms.
The Indian Armed Forces have a huge requirement of UAS for different missions, and the Indian Navy not only has to secure and protect the over 7,500 km coastline, but also has to patrol the Indian Ocean Region. The navy wants to add multipliers to its naval assets and UAS.
"We had discussions with a number of Indian companies on what could be possible to support our make and buy Indian (products). We are working with different companies. We are meeting with some of the larger ones that we typically expect, but we are also interested in small to medium scale industries," said Brad Jeisman, senior business development manager of Insitu Pacific, PTI reported.
Insitu Pacific, a wholly-owned subsidiary of Boeing, is known to build UAS, apart from Remotely Piloted Aircraft Systems (RPAS), Unattended Ground Sensors (UGS) and Unmanned Ground Vehicles (UGVs). It is known to supply them to Australia and other Asia-Pacific countries.
Previously, Boeing had announced its joint venture with Tata Advanced System Ltd (TASL) known as Tata Boeing Aerospace Limited (TBAL).
Boeing is offering ScanEagle, a small and long-endurance unmanned aerial vehicle, which can provide images and live video feed on land or at sea. It has an endurance of over 24 hours and can climb 15,000 feet as well as function in low altitudes.
The ScanEagle has a modular design that supports system upgrades, which includes expanded payload options, fully digital video system, provides an environment of reduced electro-magnetic interference and improved navigation system.
It can be launched autonomously by a catapult launcher. It flies preprogrammed and operator-initiated missions and its retrieval is via patented SkyHook recovery system, the official website noted. The system is in operation with US Navy and several navies across the world.
Meanwhile, Boeing and Mahindra Defence Systems on Friday announced the opening of a centre in Gurgaon to provide C-17 training services to the Indian Air Force (IAF). This centre is capable of undertaking local and multi-site simulations, boosting training and realism.