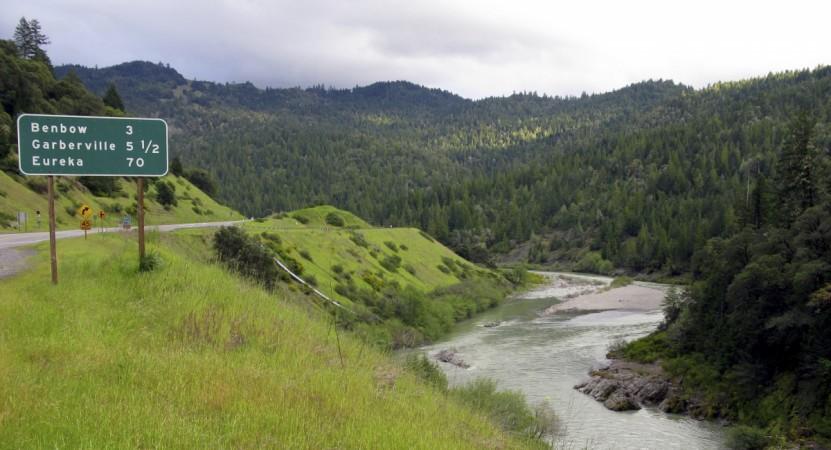 All the four bodies of the Los Angeles-based Indian family, who went missing April 5, have been found in Northern California's Eel River. Sandeep Thottapilly, his wife Soumya, son Siddhant, and daughter Saachi were traveling from Portland to San Jose when they went missing.
On Monday, April 16, the team ended the search operations after they found the body of 12-year-old Siddhant. His body was submerged 6 miles from where their SUV had plunged. Soumya's body was found Friday while Sandeep and Saachi's bodies were found Sunday, the New York Times reported.
The search team on board a boat had smelt gas below them Sunday, April 15. Upon inspecting, the divers found the vehicle submerged in the river and found the bodies of Sandeep and Saachi. The following day, the search team found the body of Siddhant, six miles from the place where the vehicle was found.
A team of 70 searchers combed the area to find the missing family. Nearly 20 officers were searching the Eel River with jet skis, boats, and kayaks. "Visibility was extremely poor and divers noted the vehicle was encased in a large amount of sediment from the river current," a police official was quoted as saying by the New York Times.
The family of four were on a road trip when their maroon Honda Pilot plunged into Eel River. Sandeep used to work as a vice-president with Union Bank and lived with his family in Los Angeles. He was born in Surat, Gujarat, and had been living in the United States for over 15 years.
After the disappearance, Sandeep's father had tweeted to Indian external affairs minister Sushma Swaraj and sought her help. He wrote: "Respected Sushma Swaraj ji, I am a senior citizen and resident of Surat, Gujarat. My son Sandeep Thottapilly is residing in California, USA. He and his family are reported missing since last Thursday (April 5)."