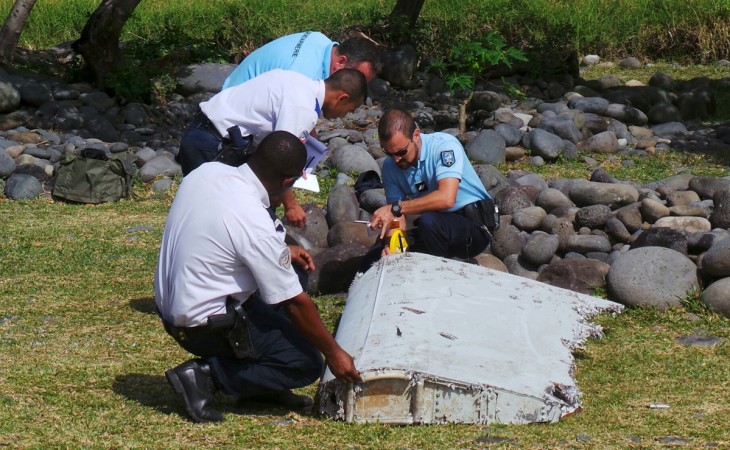 The team searching for the missing Malaysia Airlines flight MH370 will examine debris of a Boeing 777 found off the coast in Mozambique. The wreckage is possibly a part of the plane that disappeared in March 2014, according to reports coming out on Wednesday.
The wreckage, a "fixed leading edge right hand stabiliser," is being brought to Malaysia, CBS News reports.
The debris was found on a sandbank in the Mozambique Channel, according to NBC News. Close to the channel, on French Indian Ocean island of La Reunion, the flight part was found on July 29, 2015. It was confirmed to be a part of the missing MH370.
The Malaysia Airlines said that the latest development was "too speculative at this point for MAS to comment," according to CNN.
Flight 370 en route to Beijing from Kuala Lumpur lost control with Malaysian air traffic controller on the night of March 8, 2014, while it was still over the South China Sea between Malaysia and Vietnam. It mysteriously disappeared with 239 people on board.