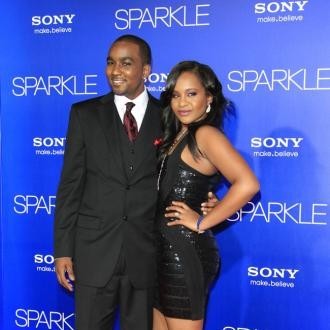 Bobbi Kristina Brown continues to fight for her life in a US hospice. But a lot of shocking revelations about her final months have come to the fore now.
Apart from some disturbing texts that have been revealed, a confidante of the 22-year-old has come out and spoken about the singer's desperate final months.
In an interview with E!News, Bobbi's friend Alex Reid said that Whitney Houston's daughter called her three weeks before she was found unresponsive in a bathtub at her Atlanta home. At that point, Bobbi sounded upset, hysterical and scared.
In the TV interview, Reid claimed that Bobbi was hiding from her live-in boyfriend Nick Gordon in her late mother's closet.
"She was sobbing. Nick had hit her and she was scared. She was very upset. She didn't know what to do. It was as if, she didn't have anyone else to turn to. It was heartbreaking," said Reid.
According to Reid, Bobbi was isolated and desperate while being stuck in an abusive relationship with Gordon. "Krissi was physically abused by Nick on a number of occasions and she told me about some of them," Alex says. "I never witnessed anything...she would FaceTime me every time she was distraught, when something has just happened or show me a bruise," said Reid, who met Bobbi for the first time during Grammy's week two years ago.
This is the first time that Reid has come out and spoken about Bobbi's conditions in her final months. She explained that she kept the conversation to herself because she didn't want to betray her friend.
"I love her. I would never have betrayed her and spoken out before now. But as she lies there, I feel there is no one else to speak on her behalf. I feel like I have to be a voice for her now," said Brown's California-based friend.
She further stated that she knows a lot of details which may help in the investigation. "There are things that I know that no one else does. And I hope that by speaking out I can help the investigation in some way," she said.
Meanwhile, Radar Online has accessed some shocking text messages exchanged between Bobbi Kristina Brown and her trusted friend. And these messages show Brown's fear of living with the abusive boyfriend and desperately reaching out for help.
The exchange goes like this:
Bobbi's friend: "Hey baby I miss you so much. Sorry I've been working so much lately. I saw you called me last night."
Bobbi: "Hey babe boo boo. Yeah I'm sad ...It's about Nick ..."
Bobbi's friend: "God ... What's wrong now baby? He doesn't deserve you boo."
Bobbi: "Yeah I just seriously don't know what to do about him. You know how he is. I care about him but I'm so sick of the fighting and him telling me what I can and can't do. Plus what I found out ... I'm devastated ... I need my BFF baby love."
Going by the exchanges, reports and interviews, it looks like Bobbi Kristina Brown was indeed in a very tragic condition in her final months before the bathtub incident.