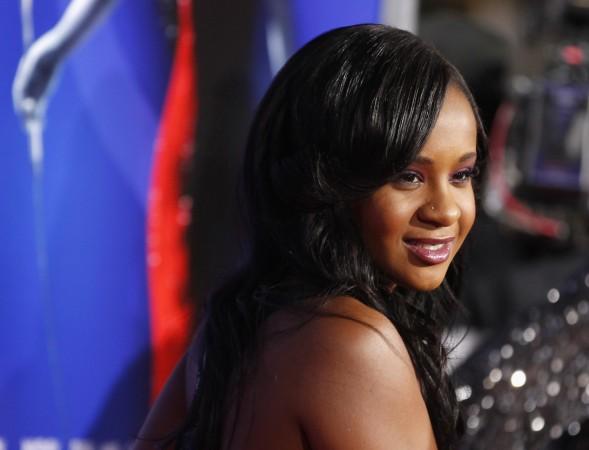 Almost five months after the late Whitney Houston's daughter Bobbi Kristina Brown was found unconscious in a bathtub, she was on Wednesday moved into hospice care as her condition continued to deteriorate.
In hospice care, a group of medical practitioners work together to ensure that the patient is comfortable during her last stages, as the body gets ready to shut down functioning. The hospice care could last anywhere between a few days to a few weeks before the body shuts down.
"It doesn't hasten your death -- or prolong your death," Jon Radulovic, spokesperson for the National Hospice and Palliative Care Organization, told ETOnline. "The body is following its natural path, but hospice is there to make it more comfortable."
"You're talking about a situation where cure and rehabilitation are not possible," Radulovic said. "People think, doctors can always do something, but there are times when the damage is so severe, particularly to the brain, where that is not possible."
Bobbi Kristina's organs have been failing, and medications have also been stopped, a source told the media outlet.
Although Bobbi Kristina's father, Bobby Brown, was hopeful that his daughter will make a complete recovery, her mother's side hasn't been always optimistic. In May, grandmother Cissy Houston said she was ready to accept whatever the Lord has decided for her granddaughter.
"She's the same, she's not progressing at all," Houston told ET. "She's not gone yet, but you know, whatever the Lord decides, I'm ready for her... I have nothing to do with that. That's His job. It's His territory, you know? And I understand it."
The same month Bobby Brown and Whitney's sister-in-law Pat Houston were appointed Bobbi Kristina's co-guardians.
"Despite the great medical care at numerous facilities, Bobbi Kristina Brown's condition has continued to deteriorate. As of today, she has been moved into hospice care," read a statement from Pat. "We thank everyone for their support and prayers. She is in God's hands now."