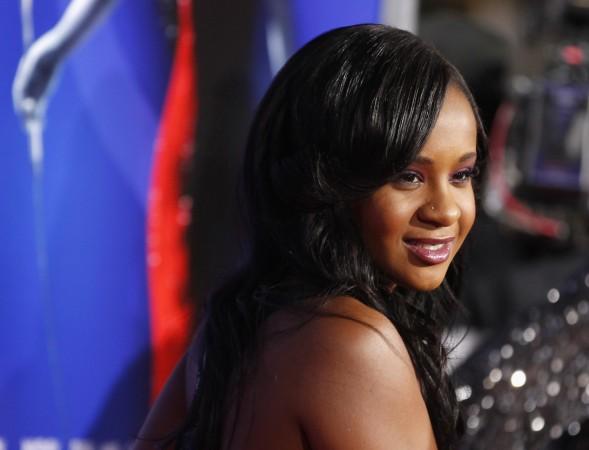 Recent reports stating that Bobbi Kristina Brown's family is thinking of pulling the plug has been dismissed by a source, who said that Bobby Brown has no intention of taking his daughter off life support.
A few days back, a Media Take Out exclusive noted that Bobby Brown will take his daughter off life support soon, following which the family received a number of condolence message through social networking platforms.
But the story turned out to be false, and a source close to the family noted that such rumours were affecting the family's peace of mind.
"It's background noise," said a People source. "Bobby hears these reports, and it's annoying to him. He hates that people are just waiting for his daughter to die."
Bobbi Kristina, the only daughter of the late Whitney Houston, was found lying unconscious in a bath tub on 31 January. She was moved to a rehab facility in March, but there has been no significant improvement in her condition, sparking rumours that the Browns and Houstons are getting ready to say their last goodbyes.
However, the Brown family source said that they are unwilling to give up hope for the 22-year-old.
"Let me tell you this now," the source said. "Don't believe any reports that Bobby is going to take her off life support. He's never going to do that. I don't think he'll ever go there; if there's a 2 percent chance, a 1 percent chance, a 0.1 percent chance, he will keep hope alive."
While the Browns have refused to take her off life support, reports note that Bobbi Kristina's mother's side of the family, the Houstons, have expressed concern about this decision.
"She's the same, she's not progressing at all," Bobbi Kristina's grandmother Cissy Houston told Entertainment Tonight earlier. "She's not gone yet, but you know, whatever the Lord decides."